OBAP announces 37th convention; Soledad O'Brien joins Al Jazeera America; 'Think China 2013' launches
7/11/2013, midnight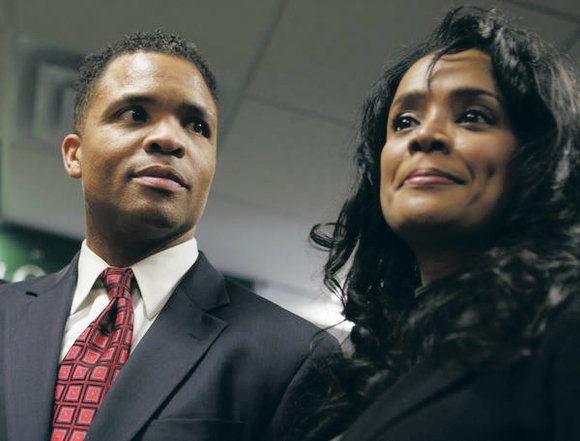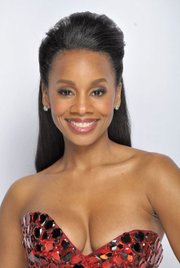 Alabama
Upon the 50th anniversary of pivotal events in the Civil Rights Movement, Hallmark Channel presents "The Watsons Go to Birmingham," Friday, Sept. 20 (8 p.m. ET/PT, 7C). The film, which is an adaptation of Christopher Paul Curtis' 1996 Newbery Honor and Coretta Scott King Honor Award winning book by the same name, follows an all-American family on their road trip from Flint, Mich., to Birmingham, Ala., in 1963, and their historic summer experiences give them a newfound courage to stand up for what is right and helps them grow stronger as a family in the process. Tony Award winner and Grammy Award nominee Anika Noni Rose stars, along with three-time Tony nominee and Grammy nominee David Alan Grier.
California
Thirteen African American high school students from the San Francisco Bay Area will travel to China later this month to participate in the China-U.S. Study Exchange Foundation program. The students are delegates to "Think China 2013," and they are first group of students from Northern California to participate in the education exchange. The students, most of whom attend high schools in Alameda County, which includes the city of Oakland, will travel to Beijing and Shanghai from July 13 through July 27. Their visit is divided into five categories. They are academic, civic engagement, cultural immersion, business and industry tours and a community-service project.
District of Columbia
On Monday, July 15, the Black American Leadership Alliance (BALA) will host a march and rally with speakers, including U.S. Senator Ted Cruz, former Rep. Col. Allen West, Rep. Steve King and others. March and rally participants at the D.C. March for Jobs will gather at Freedom Plaza at 9:30 a.m., and march to Upper Senate Park to oppose all forms of amnesty and protect American jobs for American workers. BALA leaders and rally participants will petition Congress, the Gang of Eight and the Congressional Black Caucus to demand that they protect Black labor by opposing amnesty and halting efforts to double legal immigration levels as required under the recently passed Senate immigration bill. According to the U.S. Commission on Civil Rights, illegal immigration has kept wages and employment down over recent decades, particularly among Black men. "Now is not the time for Congress to increase competition for scarce jobs by adding millions more workers through legalization," said Frank Morris, Alliance president, and former executive director of the Congressional Black Caucus Foundation.
Florida
The Organization of Black Aerospace Professionals Inc. (OBAP) will hold its 37th annual Convention and Career Fair Exposition July 30-Aug. 2 at the Doral Golf Resort & Spa in Miami. Registration can be done online at www.obap.org. Volunteers are needed and a volunteer registration form is also online. Highlights of the convention include a career fair, workshops, and an awards gala. For more information about the convention, contact OBAP's national office at (800) JET-OBAP or nationaloffice@obap.org.
•
The Minority Chamber of Commerce will host its premiere EB-5 (employment based program: fifth preference) investment conference on Aug. 2 at the Double Tree Airport Hotel in Miami. Immigration and investment experts as well as senior public officials will join to discuss how the Green Card program can unlock foreign capital and incentivize investment through the Federal EB-5 Program. The conference will provide the latest market, legal, and economic information and updates to project developers, regional center executives, immigration, and legal professionals within the EB-5 industry. Given the current condition of the credit market, EB-5 may be the answer for businesses without traditional capital options. For more information or to register, visit the Minority Chamber of Commerce website at www.conferencesinvestor.org.