Limiting women's rights
Effort underway to return to the days of back alley abortions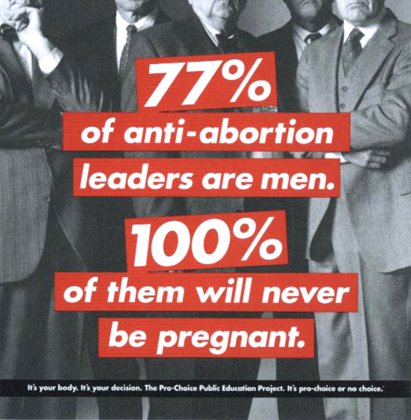 Many Republicans don't want to increase the minimum wage, but they want to limit women's options. The zeal they exhibit for limiting abortion isn't matched by zeal to feed children once they are here. Indeed, between sequestration and proposed legislation, dollars available for SNAP (Supplemental Nutrition Assistance Program, the old Food Stamps program) have been falling. In other words, these folks care about unborn children until they are born, then they can go for self.
Many of those who would not regulate the economy, would regulate what a woman does with her body. And this movement is gaining support. Some cite religion, and others quite cynically talk about the children that are "killed" even before a fetus is viable. While Republicans are not the only people who oppose abortion rights, as state legislatures have turned Republican, the effort to pass laws limiting abortion rights has gained renewed impetus.
I don't think anybody "likes" abortion, but it is an effective way to end unwanted pregnancies, and many women make this choice for financial and other reasons. Shouldn't women use birth control? Of course, but there is no form of birth control that is infallible (not to mention the abortions some women have in cases of rape and incest), and attacks on organizations like Planned Parenthood reduce the amount of sex education and contraception available. Forty years ago, women were shackled by their inability to make choices. Now, women have options and possibilities. Any woman who has an aversion to abortion doesn't have to have one. It's that simple.
I don't remember the girl's name who hemorrhaged in my dorm. I do remember her big orange Afro, her quick smile, and her love of learning. And when I think of her, I think of Langston Hughes writing about "a dream deferred." We can't go back to those days of back-alley abortions.
Just as Republicans are going state by state to limit women's rights, those who support choice should go state by state to preserve them. We need more state legislators like Senator Wendy Davis. We can't go back!
Julianne Malveaux is an economist and author.
DISCLAIMER: The beliefs and viewpoints expressed in opinion pieces, letters to the editor, by columnists and/or contributing writers are not necessarily those of OurWeekly.