Attorney General Eric Holder asked to step into Los Angeles redistricting case
'We have minorities disenfranchising minorities,' says Leo Terrell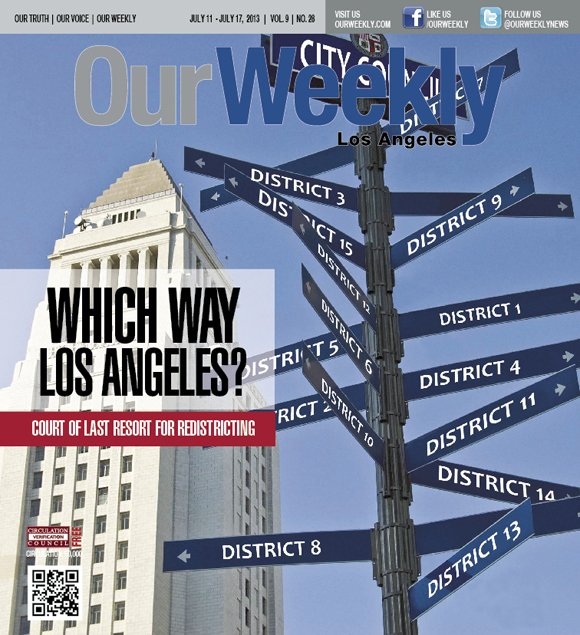 Similarly, Garcetti's spokesman, Yusef Robb, said the mayor would have no comment. ". . . just referring calls to the city attorney's office, which is litigating the case," he said in an email.
Parks' could not be reached for comment, and his spokesperson reportedly would not be available until next week.
Terrell said his suit was based on eight or nine residents who are upset with the city of Los Angeles.
A March article by City News Service, said "council members Jan Perry and Bernard Parks opposed the council map, alleging that changes had been made to district boundaries without explanation or approval by the council. Chief Legislative Analyst Gerry Miller said no changes were made to the map approved by the council in March.

"Parks and Perry, upset by how the council carved up their districts—Perry lost of much of downtown and Parks lost the University of Southern California—threatened earlier this year to sue in order to block the new boundaries from taking effect.
"A coalition of Korean American groups—the Wilshire Center Koreatown Neighborhood Council, Korean American Bar Association and Korean American Democratic Coalition—were also unhappy with the City Council district boundaries and also vowed to sue.
"The groups wanted Koreatown to be moved into a district with Thai Town and historic Filipinotown. Instead, the areas were moved into City Council President Herb Wesson's district ….
"Deputy City Attorney Harit Trivedi told the council that the map was legally defensible. Though no lawsuits have been filed, (at that time) the council voted 14-0 to hire the law firm of Remcho, Johansen & Purcell to represent the city….
"Chief Assistant City Attorney Pete Echeverria told the council that outside counsel was necessary because of the "specialized and esoteric" nature of redistricting law. A lawsuit challenging the city's once-a-decade redistricting process has not been filed in more than 20 years, Echeverria said.
"Opponents of the new council district boundaries accuse Wesson of secretly orchestrating an effort to turn his mid-city district into a majority-Black voting district, by influencing the 21-member citizens redistricting commission. The federal Voting Rights Act requires a study to justify race-motivated redistricting, a study opponents contend was never done.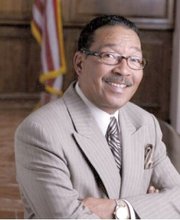 Wesson has denied trying to influence the process.
"To suggest that one person, me, could influence a 21-member commission and a 15-member council, in my view, is kind of insulting to these ... independent thinkers," Wesson said in March.
Councilman Parks' opposition to the redistricting plan was well known from the beginning. In fact, the councilman took his protest on the road, making the rounds to a number of African American churches in his district to protest the devastation that the proposal would wreak on the districts 8 and 9.
As of July 1, Perry is no longer a council member, having been "termed out" after her third term in office. Her district seat was won by former state Senator Curren Price, who supported Wesson and the commission's redistricting plan.
Perry now works for Mayor Eric Garcetti as interim head of the new Economic Development Department.