Attorney General Eric Holder asked to step into Los Angeles redistricting case
'We have minorities disenfranchising minorities,' says Leo Terrell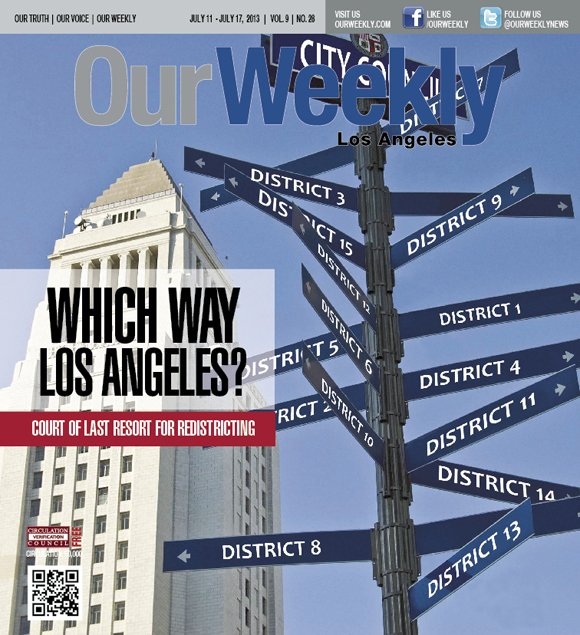 "After more time had passed, Deron finally called me on February 8, 2012 at 6:09 p.m. I again mentioned the counter proposal offered by Bai and he told me that quote 'There were too many Mexicans' in that area. I informed him that CD8 would not have any part of drawing district lines based solely on race. He said something about the need for CD10 to remain a 'Black seat'. I also informed him that, based on numbers, CD10 has never been a 'Black seat'. I also informed him that the proposal gave CD10 more population than it actually needed, which CD8 was not required to do.
"Williams then, had to get off the phone and promised to call me back, but he never did. I have run into him a few time since, asking when we can get together. He assures me that we will. But I have my doubts."
However, in this conversation the comment on "too many Mexicans" is not attributed to Wesson, but a representative.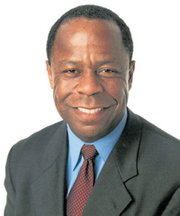 Terrell's letter to Holder continues, "Further, there are email and text messages from another official promoting the protection of 'African American incumbents' and the divestment of 'diverse populated areas.'"
Terrell said he found the language insulting, offensive and racist.
He also accused Garcetti of "playing musical chairs with Herb Wesson."
On Jan. 2., in a motion removing himself from the office of City Council president, Garcetti also moved that the Council elect Wesson as president. Normally, the position would have gone to the president pro tempore, but seeing the writing on the wall, Councilwoman Jan Perry, who held the president tempore position, had resigned earlier. At that time, she expressed disgust at what she considered a backroom deal between Garcetti and Wesson.
Terrell says Garcetti and Wesson have an obligation to explain, though his complaint against the mayor was not made clear.
The redistricting was done under the tenure of Mayor Antonio Villaraigosa, and at that time it was alleged that he and Wesson had worked together to dispossess the 8th and 9th districts of much of their economic viability.
Ninth District Councilwoman Jan Perry complained last November that there may have been some sleight of hand with the redistricting maps even before the Redistricting Commission had begun its work. The implication that was Wesson may have been involved in some early redrawing, though he denied that, saying it was "absolutely untrue."
Under the latest version of the redistricting maps in March, Parks' 8th district loss Baldwin Hills, the Baldwin Hills Crenshaw Plaza, Marlton Square and USC. Perry's 9th district lost its economic engine, the downtown area, including L.A. Live, but picked up more areas of poverty. At that time, Perry said her district was left without a middle class.
Parks alleged then that the redrawn maps of his and Perry's districts were attempts to turn those districts into Latino districts, pitting Latinos against Blacks.
Asked for a comment on Terrell's allegations, Wesson's assistant chief deputy, Edward R. Johnson, wrote in an email: " . . . we would very much like to respond. However, this matter is currently being litigated, and as such we've been advised by our legal team to refrain from responding at this time."