Attorney General Eric Holder asked to step into Los Angeles redistricting case
'We have minorities disenfranchising minorities,' says Leo Terrell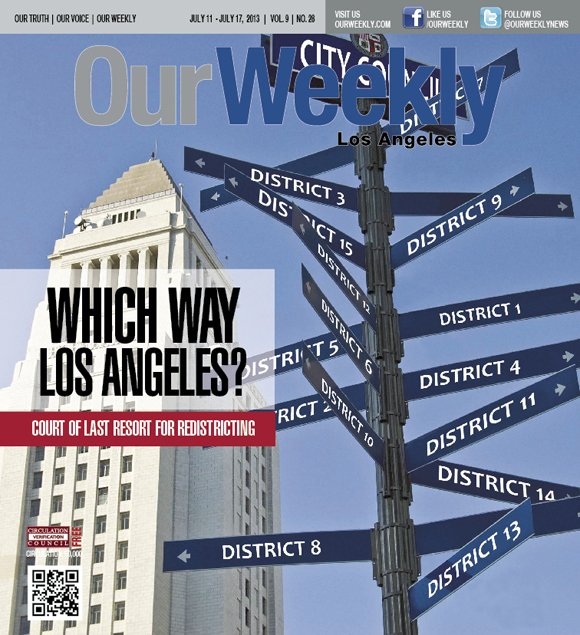 In a letter to U.S. Attorney General Eric Holder, civil rights attorney Leo J. Terrell is asking the attorney general to become "an intervening party" to a lawsuit filed against the city of Los Angeles regarding the issue of voting rights violations involving the city's 2011-2012 redistricting process.
Copies of the letter were handed out at a press conference Terrell held at noon Wednesday on the South Lawn of City Hall.

The suit—Stanley Haveriland, et. Al. v. City of Los Angeles, et. al—was initially filed in March in the U.S. District Court in California's Central District.
Terrell said he was asking the attorney general to get involved in the case because, "in L.A. we have minorities disenfranchising minorities."
"We're asking the court to get involved in redrawing the lines citywide. All we're simply stating is that race should not be used as a factor in drawing lines. I'm representing residents of the 8th, 9th and 10th districts who believe they have been disenfranchised. Basically, I'm representing people of African American descent."
He noted that a group in the Korean community were represented in a separate suit alleging that race was used as a factor in cutting up their community. The two suits were reportedly combined in March, according to L.A. Weekly.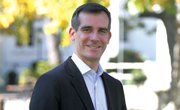 Terrell's suit specifically points the finger at Mayor Eric Garcetti and City Council President Herb Wesson.
"After reviewing the redistricting process, it is my firm belief that charges should be filed against Mayor Garcetti, Council President Wesson and other officials who nefariously influenced the drawing of boundary lines."
According to the letter, Terrell claims he is in possession of a videotape of "Wesson admitting to an audience that he 'was able to protect the most important asset that we as Black people have, and that's to make sure that a minimum of two of the council people will be Black for the next 30 years.'"
"In L.A., the use of race is impermissible as a matter of law," said Terrell. "You cannot use race as a basis for determining public law."
In the L.A. Weekly article, Terrell charged "that Wesson was merely looking out for his own political career during the redistricting process, and didn't care one whit about voters in South Los Angeles and Koreatown.
"He diluted the African American voting block in the 8th and 9th districts to build up an African American voting block for himself in his own district," charged Terrell.
"I find what Herb Wesson did offensive—using race to ensure a Black district council seat," said Terrell.
"We have [also] uncovered an email from the staff in which he said 'We don't want too many Mexicans in the 10th District.'" Wesson is the councilman for the 10th District.
Those comments allegedly appear in the text of a conversation between Bernard Parks Jr., the 8th District councilman's son, and Deron Williams, a representative for Wesson, which Terrell sent to Our Weekly Wednesday afternoon. It is titled "Documented Coversations between CD10 and CD8 re: Redistricting" and it reads: