Boston Marathon bomber Tsarnaev faces charges, victims and the public
CNN News Wire | 7/10/2013, 11:52 a.m. | Updated on 7/10/2013, 1:52 p.m.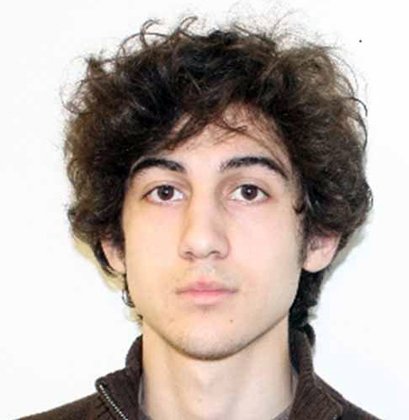 But that is merely a handful of the charges.
Add to those use of a weapon of mass destruction resulting in death, deadly bombing of a public place, use of a firearm during a crime of violence causing death, carjacking, bodily harm. The list goes on.
The indictment details the planning that allegedly went into the attacks. Tamerlan Tsarnaev bought 48 mortars, it says.
It also says that Dzhokhar Tsarnaev downloaded a copy of Inspire magazine, which included instructions on building IEDs using pressure cookers and explosive powder from fireworks.
Pressure cooker bombs were used in the Boston Marathon attacks, exploding near the finish line.
Three days after the attacks, on April 18, the FBI released photographs of the brothers, identifying them as bombing suspects.
Hours later, they drove their Honda Civic to the MIT campus, where they shot and killed officer Sean Collier and attempted to steal his service weapon, the indictment says. They were allegedly armed with five IEDs, a Ruger P95 semiautomatic handgun, ammunition, a machete and a hunting knife.
The indictment alleges that late that night, the brothers carjacked a Mercedes in Boston using guns.
Soon after, police discovered the Tsarnaevs at an intersection in nearby Watertown, where they tried to apprehend them, but the brothers fired at the police and used four IEDs against them, the 74-page indictment alleges.
Police tackled the elder brother and were trying to handcuff him when Dzhokhar Tsarnaev got back into the Mercedes and drove it at the officers, according to the indictment. He wound up running over his brother, "contributing to his death."
The younger Tsarnaev escaped, abandoned the car nearby and hid in the boat, where he remained until the owner noticed him and called police.
Health improved
Tsarnaev will likely appear to be in much better shape than the last time he was seen in public.
In late May, he was allowed to have a phone conversation with his mother, Zubeidat Tsarnaev, who lives in the Russian republic of Dagestan. She recorded it and played it back to CNN affiliate ITN, based in Britain.
She asked if he was in pain.
"No, of course not. I'm already eating and have been for a long time," Dzhokhar told her.
He assured her that he was getting much better.
CNN's Ross Levitt contributed to this report.
Ben Brumfield and Joe Sterling | CNN