Boston Marathon bomber Tsarnaev faces charges, victims and the public
CNN News Wire | 7/10/2013, 11:52 a.m. | Updated on 7/10/2013, 1:52 p.m.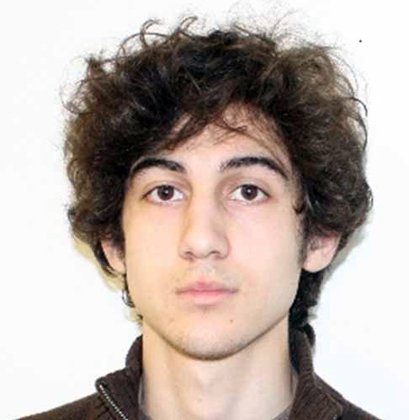 Dzhokhar Tsarnaev has pleaded not guilty Wednesday to 30 federal counts related to the April 15 attacks.
BOSTON, Mass. — When the public last saw accused Boston Marathon bomber Dzhokhar Tsarnaev, he was climbing out of a motorboat dry-docked in the backyard of a Watertown, Massachusetts, home.
He was covered in blood from bullet wounds sustained during a manhunt that brought greater Boston to a standstill. Tsarnaev was taken to hospital and he has been out of sight for the last 11 weeks.
Wednesday morning, the 19-year-old stepped back into the public eye, entering a federal courthouse in Boston ahead of his arraignment.
During his arraignment, he will not only face 30 charges, including the killing of four people, but also the families of those who died. One of them was a boy just 8 years old.
Some 260 people wounded in the Boston Marathon bomb attacks on April 15 were invited to attend. And hundreds are expected to.
Those who cannot fit into the courtroom will be allowed to watch the hearing from the overflow room.
Victims and their families tend to appear in person at trials at two key moments, said CNN legal analyst Paul Callan: at the arraignment, and at the verdict and sentencing.
"It's not something they want to watch on television. They want to be there," he said.
The death penalty
Boston Mayor Thomas M. Menino is confident about getting a conviction, he told the Boston Herald on Tuesday. "We should lock him up and throw away the key."
But that won't be enough for many victims and their families. And prosecutors will likely go for the death penalty.
Seventeen of the charges offer that possibility.
Dzhokhar Tsarnaev's lawyers will struggle to prevent a death penalty case, Callan said.
They will argue that he was under the "mesmerizing influence" of his older brother, Tamerlan, who died in a shootout with police after a wild chase through Greater Boston.
But Callan believes one piece of evidence will make it easy for prosecutors to shoot down that argument.
While he lay bleeding in the motorboat covered with tarp, the younger Tsarnaev apparently scrawled his motive for his alleged deeds onto its sides.
"The U.S. Government is killing our innocent civilians," it read. "I can't stand to see such evil unpunished."
"We Muslims are one body, you hurt one you hurt us all."
"Now I don't like killing innocent people it is forbidden in Islam but due to said (unintelligible) it is allowed."
"Stop killing our innocent people and we will stop."
"That would indicate that he was not under his brother's influence, that he had an independent thought process and dedication to this movement on his own," Callan said.
Prosecutors will use the writings to argue intent — that Tsarnaev knew what he was doing.
Indictment blow by blow
Tsarnaev is charged with killing three spectators in the bombings and a Massachusetts Institute of Technology police officer ambushed in his cruiser a few days later. He is also accused of "maiming, burning and wounding scores of others," U.S. Attorney Carmen Ortiz has said.