Expert testifies Michael Jackson was drug dependent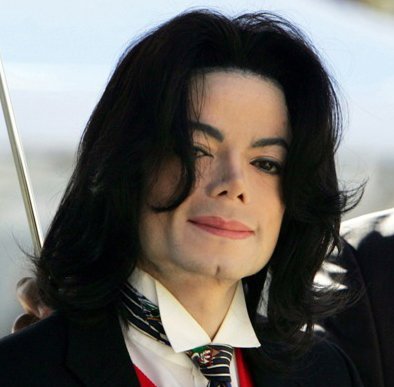 LOS ANGELES, Calif. — Kenny Ortega, the director of Michael Jackson's aborted comeback show, began his testimony Monday about what AEG Live executives did and said in Jackson's final days.
His first hours on the stand Monday afternoon were spent discussing Jackson's creativity, saying his voice, songs and dancing were "like no one else in his generation." He will return Tuesday to resume his testimony.
Lawyers for Jackson's mother and children argue in the wrongful death trial against AEG Live that those executives ignored warning signs about his health and mental condition that, if heeded, could have saved his life.
The lawsuit contends the promoters hired, retained or supervised Dr. Conrad Murray, the physician convicted of involuntary manslaughter in Jackson's propofol overdose death.
AEG Live lawyers argue that Jackson — not their executives — chose and controlled the doctor, who was giving him nightly infusions of the surgical anesthetic in a desperate search for sleep in his last two months.
Ortega, who knew Jackson well and worked with him closely preparing his "This Is It" shows, sounded a warning to AEG Live CEO Randy Phillips in an e-mail on June 20, 2009 — five days before Jackson's death — that Ortega did not think the entertainer would be ready for the shows.
He described seeing "strong signs of paranoia, anxiety and obsessive-like behavior" with Jackson. "I think the very best thing we can do is get a top psychiatrist to evaluate him ASAP."
Expert: MJ was 'drug dependent,' not addicted
AEG says Jackson was secretive about his drug use, which the company contends was an addiction, so there was no way of knowing what treatments Murray was giving Jackson in his bedroom.
But a drug addiction expert testified last week that there was "not a lot of evidence to support" the belief that Michael Jackson was addicted to drugs.
If he was an addict, Jackson "would be taking drugs that were not prescribed by a medical professional, taking larger amounts than prescribed and have drug-seeking behavior," Dr. Sidney Schnoll testified.
There was no evidence Jackson ever took drugs that were not given to him by a doctor or that he took more than prescribed, Schnoll said.
The bottles of sedatives found in his home after his death had more pills remaining in them than he would have expected if Jackson was an addict, Schnoll said. This "indicated these were not being taken on a regular basis," he said.
Evidence shows Jackson sought drugs from a number of doctors, but that was not inappropriate because he needed them "to treat a legitimate medical problem," including back pain, scalp pain and dermatologic issues, Schnoll testified.
While not addicted, Jackson was dependent on drugs, he said.
The painkillers that forced Jackson to end his 1993 "Dangerous" tour early so he could enter a rehab program were taken to relieve the pain from scalp surgery needed to repair burns suffered when filming a Pepsi commercial, Schnoll said.
The burns left scars on damaged nerves in his scalp, which becomes "excitable tissue" that "can be firing just like the nerve," he said. The result "can be every painful, like a burning kind of pain — persistent, sharp, shooting kind of pain," he said. "It's very uncomfortable and one of the most difficult to treat."