Southland celebrates the spirit of independence
Freedom for the nation and a day off from work for many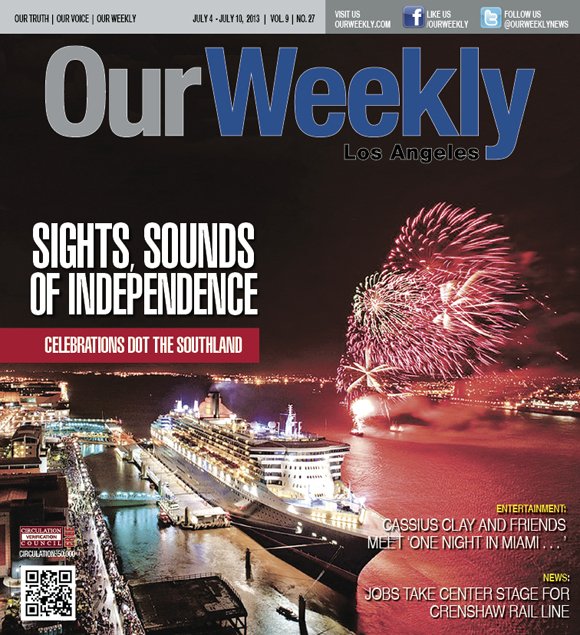 The big parks and famous venues are not the only places in town where July Fourth is celebrated. Often, our most humble neighborhood veterans' and service organizations will set up the barbecue and folding tables, string the red, white and blue bunting, judge the potato sack race and even churn homemade ice cream to elicit memories of family fun. At the same time, they provide a more personal perspective of American patriotism. Organizations such as the Veterans of Foreign Wars (VFW), the American Legion, Daughters of the American Revolution, etc., each year host picnics, sell fireworks, sponsor parade floats and, at least for this day, brush off the old uniform and cap and wear them with pride.
"July Fourth is an important day among veterans," said John Garcia of VFW Post 2967 in Wilmington. "This year we will have our traditional barbecue and this money goes to veterans in our neighborhood. The day is an opportunity to show our patriotism and also to do something good in our own community." Barbecue dinner at the Post is $5 per plate from noon to dusk.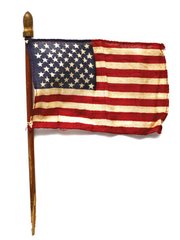 There are inherent risks associated with fireworks. Each holiday, many persons nationwide—particularly children—are injured when they mishandle dangerous explosives. Two weeks ago, Los Angeles County police and fire agencies set off the so-called "M-1000" and other firecrackers to demonstrate the potential harm caused by illegal fireworks. Today's "cherry bombs" and skyrockets are much more sophisticated and powerful than a generation ago, and that's why local officials encourage the public to attend one of the nearby professional shows instead of risking serious injury at home.
"As you and your family are celebrating our nation's independence, remember that fireworks are illegal in the city of Los Angeles," said Los Angeles Fire Chief Brian Cummings. "Please celebrate this wonderful holiday with your family and friends by visiting one of the many fireworks shows offered throughout the city and county." Cummings said any of the illegal fireworks that were on display could easily blow off a hand or foot, severely damage hearing and even blind you. Last week, Los Angeles County Sheriff's deputies arrested three men after seizing 3,000 pounds of illegal fireworks from a San Gabriel Valley garage. That's only a fraction compared to what one undercover arson inspector said has been confiscated this year, 62,000 pounds of contraband fireworks.
Practically all the illegal fireworks are from China. They come into the docks intended for another state, but most don't make it out of the city. "You see this?" asked Los Angeles fire Capt. Tom Richards pointing to a pair of the grapefruit-sized ordnance popular in the illicit street trade. "This is a professional firework. It can go up in the air 500 feet. It is not the fireworks we used as kids." With that, Richards held up a mortar round often used at Disneyland or any other amusement park and compared it to what is used by amateurs in a residential neighborhood. "It's a bomb," Richards said.
The penalty for using fireworks in Los Angeles is $1,000 or up to six months in jail. If someone setting off fireworks should accidentally set a roof on fire, they're liable for paying damages. Penalties for larger explosives, such as M-80s, range from $300 to $10,000 plus jail or prison time.