Southland celebrates the spirit of independence
Freedom for the nation and a day off from work for many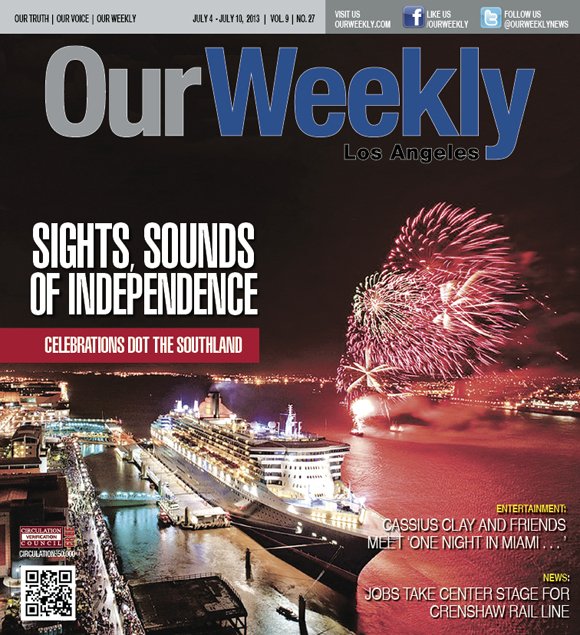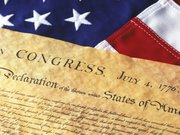 • The Queen Mary in Long Beach will host July Fourth activities beginning at noon. The day will include a walking tour of the famous ocean liner, live entertainment and a fireworks show set for 9 p.m. Tickets are $39.99 for adults, $19.99 for children 3 years and older, and free for active-duty military personnel (with military ID). For more details, call the Queen Mary at (562) 435-3551.
• A "July Fourth Block Party" will be held today at 3 p.m. at the new Grand Park, 200 N. Grand Ave., in Downtown Los Angeles. The new park offers views extending from the Music Center to City Hall and features open spaces for casual sitting, strolling and amenities for civic gatherings. For details, call (323) 887-4427.
• A few miles east of downtown, the Boyle Heights Concert and Fireworks Show will take place at Hollenbeck Park, 415 S. St. Louis St., at 5 p.m. Included will be free music, community booths, food booths and a "moon bounce" for kids. Fireworks will begin at sundown. Officials request visitors not bring barbecue grills, alcohol, pets, canopies, umbrellas or glass bottles. For more information, call (323) 526-3059.
• The California African American Museum (CAAM) will present live musical acts from 10 a.m. to 5 p.m. today at Exposition Park. The program will be co-hosted by Jamaica-born actor, Jeffrey Anderson-Gunter and singer Nita Whitaker LaFontaine, who will sing the National Anthem. All CAAM events are free throughout the year, but RSVPs are encouraged. Parking for $10 is available in the lot adjacent to the museum at 39th and Figueroa streets. For details, call (213) 744-2024.
• Santa Monica's "2013 July Fourth Parade" is set for 9:30 a.m. today along Main Street, beginning at Pico Boulevard, turning right on Marine Street, and then another right onto Barnard Way. Parking will be available at Civic Center garage at Santa Monica Place. For details, visit website www.opa-sm.org.
• StubHub Center (formerly Home Depot Center) at Cal State Dominguez Hills in Carson will host a fireworks show following tonight's 7:30 matchup between the defending Major League Soccer champion Los Angeles Galaxy and the Columbus Crew. For details, contact the LA Galaxy at website lagalaxy.com.
• The Hollywood Bowl, another famous local venue for July Fourth festivities, will present its "July 4th Fireworks Spectacular." Josh Grobin will headline tonight at 7:30 with the fireworks show following the concert. For tickets or more information, call (310) 850-2000.
• Lynwood will present its annual July Fourth celebration beginning at 3 p.m. at Lynwood City Park at Bullis Road and Century Boulevard. Fireworks will go off at sundown and admission is free. For more details, call (310) 603-0220.
• Cabrillo Beach in San Pedro, 3720 Stephen M. White Drive, will host its free Independence Day festivities, beginning at 2 p.m. The fireworks show will begin at 9 p.m. For more details, call (310) 548-7401.
• The city of Gardena will host a fireworks show tonight at 9 at Rawley Park, 13220 S. Van Ness Ave. Admission is free. For details, call (310) 217-9537.