Prince, Blanket Jackson celebrate dad's life amid death trial
Case focuses on AEG's 'negligent hiring'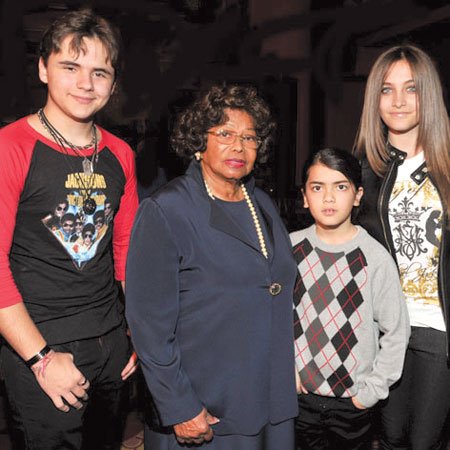 Seawright testified that she found no evidence the company did anything to check out Dr. Murray for fitness, competence or any conflict of interest that might lead him to provide unsafe treatments.
AEG Live argues that it never hired Murray, but simply negotiated with him on Jackson's behalf.
Seawrght said companies have the same obligation in hiring, whether for a regular employee or and independent contractor.
Jury tampering?
Jurors can expect to be watched more closely by court bailiffs after an incident near the end of Friday's session. Two alternate jurors told the judge that a woman approached them during a court break.
"She mentioned 'Please don't give anyone any money,'" alternate juror No. 1 said.
Alternate juror No. 5 quoted the woman, saying "I just wanted to say not to award them any money."
While the woman apparently was opposed to the Jackson's lawsuit seeking billions of dollars in damages, AEG Live lawyer Marvin Putnam used the incident to suggest that the judge should crack down on Michael Jackson fans who wear Jackson shirts and carry signs of support for Katherine Jackson in the court hallway.
Los Angeles County Superior Court Judge Yvette Palazuelos rejected Putnam's request, saying Jackson fans have free speech rights that she cannot limit.
Both alternate jurors said the incident would not affect their ability to make an impartial decision in the case.
Alan Duke | CNN News Wire