Cynthia Stafford honored; Kevin Clash lawsuits dismissed; Alpha Phi holds 107th convention
7/4/2013, midnight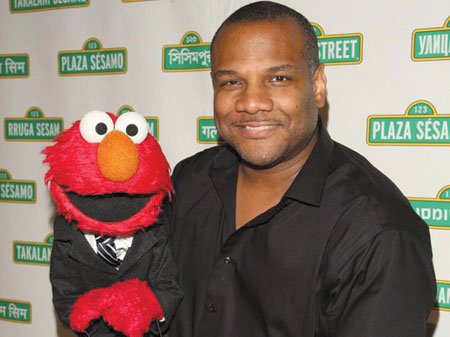 *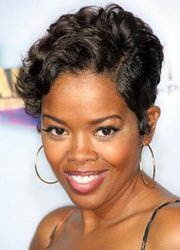 CocoaFab.com, founded by Angela Burt-Murray, former editor-in-chief of Essence magazine, and digital strategist Shelly Jones Jennings, announced a digital content development partnership with actress Malinda Williams. They will co-produce original hair, beauty and fashion-focused videos for CocoaFab.com. The first project premiered with a "do-it-yourself" (DIY) hair care video series titled "Mane Taming with Malinda Williams." The show is born from Williams' passion for hairstyling. The actress, who does her own hair, attended the Hair Fashion Institute in Plainfield, N.J. "People are consuming more and more content outside of traditional viewing platforms, and I want to offer my fans something that I think is relevant, useful and entertaining," said Williams. "I'm an actress, but I'm also trained in the hair/beauty industry. The content produced for CocoaFab.com will be a perfect marriage of the two."
North Carolina
According to an article published in Campus Reform, school administrators at Winston-Salem State University (WSSU) are systematically raising the final grades of African American students. Former Director of Academic Technology Shira Hedgepeth, along with two former professors who spoke anonymously, alleged administrators routinely increase the final grades of African American students to raise the school's standing. Documents provided to Campus Reform by one of the former faculty members appear to validate these claims. According to the university, they were not aware of these claims and no complaints have been filed on the matter.
Texas
Alpha Phi Alpha fraternity, the world's oldest intercollegiate fraternity founded by African American men, recently held its 107th anniversary convention at the Austin Convention Center and Hilton Austin Hotel. Thousands of Alpha members from nearly 700 chapters spanning four continents and their families descended upon the capital city to take part in five days of leadership workshops and service projects. Alpha kicked off the public portion of the convention with a community service project in support of the fraternity's mission inviting youth from the Austin metropolitan area to participate in the "Leadership Development Institute" (LDI) program which focused on service, team-building and how good leadership yields success from the classroom to the boardroom.
Wisconsin
A saxophone player was assaulted outside the Summerfest grounds near Chicago St. in Milwaukee. The 26-year-old street performer, Cassandra Struve, became a target on opening night while she was playing an old Jazz song. "I was playing Minnie the Moocher, classic Blues Brothers song," said Struve. "A lady with a child in her hand came up to me, smacked me in my face and said 'don't play that.'" Struve says three African American women confronted her and shouted that a White girl could not play the song. After being hit, Struve says she was shocked and pushed the woman away, but was hit again. "Her daughter came out of nowhere and punched me twice in the side of the face," said Struve. "Saxophone is an innocent instrument. It's supposed to spread the love and joy with people, not to bring hatred," said Struve. Two women, 14- and 24-years-old, were cited for disorderly conduct. A 41-year-old woman was cited for assault and battery and disorderly conduct.
Compiled by Juliana Norwood.