Therapy That Confronts Trauma of Sexual Abuse Helped Teen Girls With PTSD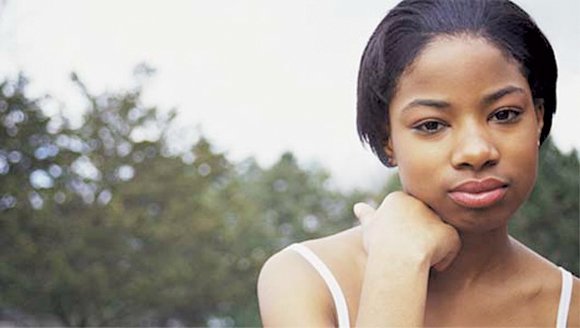 Teen girls struggling with post-traumatic stress disorder stemming from sexual abuse do well when treated with a type of therapy that asks them to repeatedly confront their traumatic memories, according to a small new study.
The study's results suggest that "prolonged exposure therapy," which is approved for adults, is more effective at helping adolescent girls overcome post-traumatic stress disorder (PTSD) than traditional supportive counseling.
"Prolonged exposure is a type of cognitive behavior therapy in which patients are asked to recount aloud several times their traumatic experience, including details of what happened during the experience and what they thought and felt during the experience," said study author Edna Foa, a professor of clinical psychology at the University of Pennsylvania.
"For example, a girl that felt shame and guilt because she did not prevent her father from sexually abusing her comes to realize that she did not have the power to prevent her father from abusing her, and it was her father's fault, not hers, that she was abused," Foa said.
"During repeated recounting of the traumatic events, the patient gets closure on those events and is able to put it aside as something horrible that happened to her in the past," she said. "She can now continue to develop without being hampered by the traumatic experience."
Foa and her colleagues reported their findings in the Dec. 25 issue of the Journal of the American Medical Association.
The researchers focused on a group of 61 girls, all between the ages of 13 and 18 and all suffering from PTSD related to sexual abuse that had occurred at least three months before the study started. No boys were included in the research.
Roughly half of the girls were given standard supportive counseling in weekly sessions conducted over a 14-week period. During that time, counselors aimed to foster a trusting relationship in which the teens were allowed to address their traumatic experience only if and when they felt ready to do so.
The other patient group was enlisted in a prolonged exposure therapy program in which patients were encouraged to revisit the source of their demons in a more direct manner, albeit in a controlled environment designed to be both contemplative and sensitive.
The result: After a one-year follow-up, investigators found the girls in the second group were more likely to overcome their PTSD and see improvements in overall functioning than those receiving standard supportive counseling.
What's more, the team found that prolonged exposure therapy was safe to use among younger patients, even when given by newly trained counselors who were used to providing standard supportive counseling.
Keith Young, a professor of psychiatry and behavioral science at the Texas A&M Health Science Center College of Medicine, said the findings are in line with what he would expect.
"We've been using prolonged exposure for long enough now in adults to understand that it is a very good treatment option for PTSD and depression," Young said.
"I'm not surprised that it might work in this population," he said. "There has been concern that young people won't have the coping skills needed to handle it, but I think the benefits clearly outweigh the concerns at this point in time."