Ourweekly top news stories of 2013
12/27/2013, midnight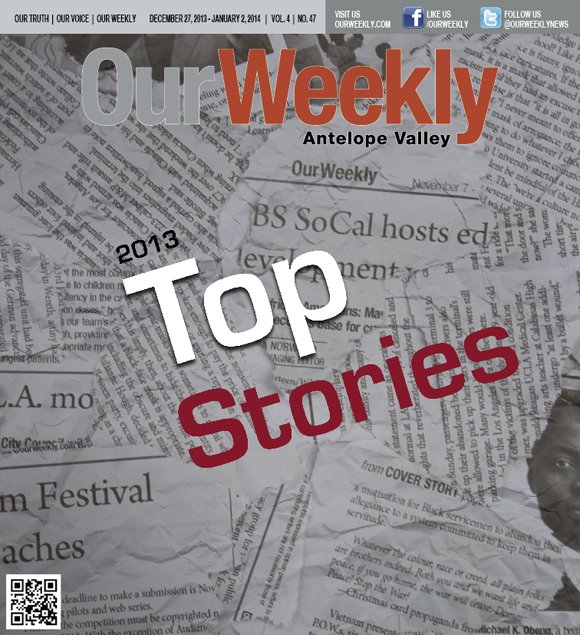 Mayor Rex Parris joins voting rights lawsuit against Palmdale
A battle of neighboring cities
by OW Staff
Lancaster mayor R. Rex Parris, an attorney, and the Malibu law firm Shenkman & Hughes, joined together in a suit against the city of Palmdale under the California Voting Rights Act (CVRA). The case, filed on behalf of plaintiff Juan Jauregui, sought to end Palmdale's at-large system of electing city council members in favor of geographic council districts.

Jauregui alleged that Palmdale's at-large method of election resulted in the dilution of Latino and African American voting power, denying them effective political participation in elections to the Palmdale City Council. The complaint was filed in April 2012. Despite the lawsuit, a judge allowed the city's elections to be held on Nov. 5. The next step is for the election results to be certified by the judge, which is expected to happen in January at the latest.
"The effects of the city of Palmdale's at-large method of election are apparent and compelling," said a statement released by the attorneys. "Despite a Latino population of approximately 54.4 percent and an African American population of 14.8 percent in Palmdale, only one Latino and not a single African American has ever been elected to Palmdale's City Council. Consistently, the candidates of choice of Latino and African American voters have been defeated because they fail to draw support from Palmdale's politically cohesive White voters."
After the election on Nov. 5, the city responded:
"Although they caused immeasurable confusion and angst among our residents, the plaintiffs were unsuccessful in court in their attempt to stop Palmdale's election, and our residents had their say at the polls," said Palmdale's Communications Manager John Mlynar.