Ourweekly top news stories of 2013
12/26/2013, midnight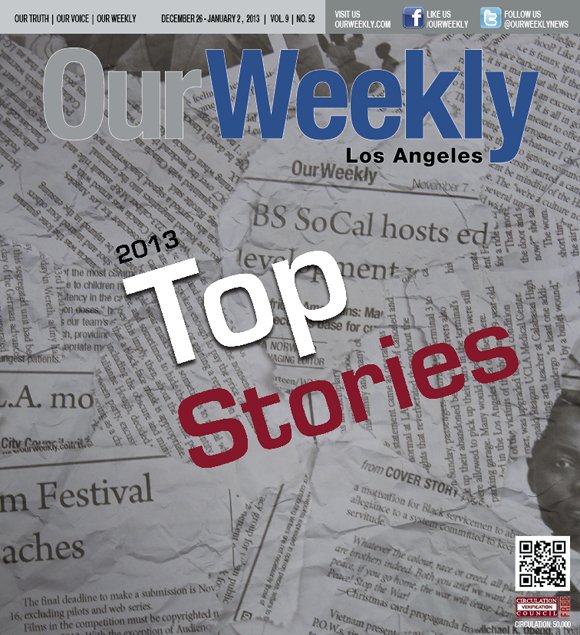 Gym mat death: Scene pics point to foul play, expert says
Family believes Kendrick Johnson was murdered
By Victor Blackwell and Devon Sayers
CNN News Wire
For the local sheriff's department, the death of 17-year-old Kendrick Johnson is a closed book: A tragedy, but an accident.
State medical examiners concluded that Johnson suffocated in January after getting stuck in a rolled-up gym mat while reaching for a sneaker. That's a finding his family has never accepted, and one challenged by the findings of a second autopsy they commissioned.
Death-scene imagery obtained exclusively by CNN led a former FBI agent to question how the three-sport athlete died.
"I don't believe this was an accident. I think this young man met with foul play," said Harold Copus, now an Atlanta private investigator.
And Johnson's father, Kenneth Johnson, said he believes authorities aren't leveling with his family.
A 15-minute video and nearly 700 photos taken by sheriff's investigators in Lowndes County documented the horrific scene.
Johnson's parents disputed the findings and won a court order to have their son's body exhumed for another autopsy.
Additionally, another attorney said none of the imagery was believed to show whatever happened that led to Kendrick's death, but the materials could cast doubt on the official explanation and nudge officials towards reclassifying Kendrick's death to allow a new investigation into what happened.
Lowndes County Sheriff Chris Prine refused to discuss the case with CNN. But in June, an independent pathologist who conducted a second autopsy for the Johnson family found the teen suffered a blow to the right side of his neck that was "consistent with inflicted injury."
Crenshaw High School activists take their fight to national level
They join other cities in calling on U.S. Department of Education
By Cynthia E. Griffin
OW Managing Editor
Accusing the Los Angeles Unified School District of destabilizing their school, parents, students, teachers and community stakeholders at Crenshaw High have joined a national coalition of activists from 18 cities across the nation to take their case to the United States Department of Education and Congress.
As part of a campaign called "Journey for Justice 2," some 250 individuals, including representatives from Crenshaw, met with elected officials and attended a hearing by the United States Department of Education on the impact of school closures, turnarounds, phase-outs and co-locations.
Additionally, some school groups in the national coalition filed a complaint with the U.S. Department of Education against school districts around the nation under Title VI of the 1964 Civil Rights Act.
The federal government agreed to investigate six of the complaints—Chicago, Detroit, New York, Newark, Philadelphia and Washington, D.C. Crenshaw activists were exploring the possibility of filing a federal complaint as well.
At a press conference held at Crenshaw High, speakers accused the LAUSD of imposing heavy-handed, top-down transformations or reconstitutions on schools that were predominantly populated by students of color.
The national complaint alleges that reconstitutions and conversions target and disproportionately negatively impact African American students and communities as well as other students of color.