Viejas Casino collects more than 12,000 toys; SNL to hire black woman; Tom Joyner announces 'FullRide' scholarship
African American news for the week of Dec. 16, 2014.
12/19/2013, midnight
*
Katherine Lemire, a former special prosecutor for the New York Police Department, says that she was removed from her job at Michael Stapleton Associates for standing up for a Black colleague who had braids in her hair. Lemire spoke up on behalf of her work mate, Chanissa Green, after one of the vice presidents of the company issued a statement saying that women employees are not allowed to wear braids in their hair. According to the allegations, here's what he said: "When someone like me ... sees someone with a style like that, we think ghetto-not professional." Lemire, who has filed a lawsuit, says that the probe into the discrimination was botched by the company and another employee was also fired as a result. In a recent statement to the Daily News, company official George Harvey said, "MSA categorically denies that Lemire was subjected to any retaliation. The complaint ... is full of inaccurate and baseless allegations. The company intends to vigorously defend this case."
National
In the wake of widespread criticism about the lack of diversity in the cast of Saturday Night Live, NBC confirmed that it plans to add at least one Black woman to the show when it returns in January. The New York Times reports that seven or eight finalists will formally audition , with one or two being hired.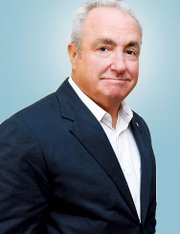 The process began with an 11-woman showcase in Los Angeles on the Sunday after Thanksgiving, followed by a second session in New York a week later. "All told we've seen about 25 people," creator and Executive Producer Lorne Michaels told the Times. "A lot of the people we saw are really good. Hopefully we'll come out of the process well." Although Michaels said he does not remember ever adding a new cast member in the middle of a season, he did not attribute his willingness to do so to the outcry over the show's lack of diversity. He did tell the Times that it's "100 percent good for the show to have an African-American woman." He defended his casting process, saying, "We're all about talent. It doesn't help if somebody's not ready-and 'ready' is one of the charged words. But you want to be sure you give people the best possible shot."
*
The Tom Joyner Foundation announced a 'Full Ride' scholarship program that will cover all the expenses of one student planning to attend a Historically Black College and University (HBCU) in the fall of 2014. Students will receive full tuition and stipends for up to 10 semesters to cover on-campus room and board and books. Students must meet the required academic standards each semester to renew the funds each year. Graduating high school seniors can apply for the scholarship by going to the Tom Joyner Foundation website at www.tomjoynerfoundation.org to download an application.
To be eligible, students must be a United States citizen, current high school senior attending school in the United States, minimum high school grade point average of 3.5 and a minimum SAT score of 2100 (combined math essay and verbal score) or ACT score of 30. Applicants must apply and be accepted to an HBCU by July 1, 2014 and have demonstrated leadership abilities through participation in community service, extracurricular, or other activities. The applications must be postmarked no later than Jan. 17, 2014. Interviews will occur in April 2014.
International
Researchers have uncovered an aggressive new strain of HIV in the West African country of Guinea-Bissau. The new strain, discovered in 2011 and called A3/02, has been shown to cause people to contract AIDS almost two years faster. According to researchers, the new strain has so far only been found in Guinea-Bissau. It apparently forms when two strands of HIV that are most common in that country are fused together. Sometimes, it mutates and the patients that are infected with the strain usually develop AIDS within five years. Typically, in the older strains of the virus, it takes much longer than that. The good news is that despite the fact that patients are developing AIDS much quicker, the current medications available for treatment are still effective against the new strain. Experts say that it's just a matter of time before the new strain spreads to other parts of the world, including the U.S. and Europe.
Compiled by Juliana Norwood