Viejas Casino collects more than 12,000 toys; SNL to hire black woman; Tom Joyner announces 'FullRide' scholarship
African American news for the week of Dec. 16, 2014.
12/19/2013, midnight
California
RCA Inspiration Gospel recording artists William Murphy and Deitrick Haddon were honored by the National Academy of Recording Arts & Sciences (NARAS) on Friday with nominations for the 56th annual Grammy Awards. Murphy's album "God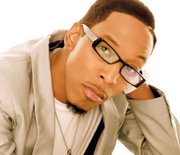 Chaser (LIVE)" will compete in the Best Gospel Album category and Haddon's single "Have Your Way" will vie for Best Gospel Song. "We are thrilled to be among this year's GRAMMY Award nominations," said Geo Bivins, general manager, RCA Inspiration. "Congratulations to William and Deitrick for achieving this incredible honor. The 2014 GRAMMY Awards Ceremony airs live on CBS from the Staples Center in Los Angeles on Jan. 26 at 8 p.m. ET/ PT. For more on William Murphy, Deitrick Haddon and RCA Inspiration, please visit www.rcainspiration.com
*
Viejas Casino & Resort team members and guests have collected more than 12,000 toys for the Salvation Army serving eastern San Diego County. The staff donated the toys during the month of November. In addition, Viejas Casino guests received $5 Free Play Cash in exchange for donations of new, unwrapped toys, and shoppers at the Viejas Outlets received discounts at Viejas Bowl and the Viejas Ice Rink, as well as a gift card in exchange for new, unwrapped toys. The number of toys collected was a new record and is believed to be the most toys raised by a single organization in San Diego County.
Florida
From Feb. 7-9, 2014 more than 150 community leaders will converge in Miami, to discuss racial justice and immigrant rights. The Black Immigration Network (BIN), a national network comprised of Black Immigrants and African Americans committed to racial equity and migrant justice, held its first initial meeting nearly five years ago. Since its humble beginnings the membership of organizations and individuals has grown, and now boasts of representing thousands of Blacks nationwide. The Black Immigration Network (BIN) will convene its national membership to promote growth and advancement, as it tackles the tough issues facing Black immigrants and African Americans in the fight for justice in the U.S. This conference will be an opportunity for people of African decent to participate in training, networking and strategizing. The convening will be held at the state-of-the-art Little Haiti Cultural Center in the heart of Miami, during Black History Month.
New York
Film Life has announced that it is seeking exceptional narrative feature and documentary films made by or about people of African descent for consideration for the 18th annual American Black Film Festival (ABFF). The 2014 ABFF is scheduled to take place in New York City, June 19-22, 2014. "2013 has certainly been a tremendous year in Black cinema, providing great inspiration for Black artists.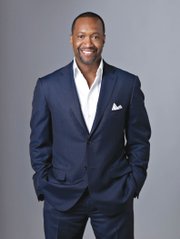 We are looking forward to the promise of even more original and dynamic work to emerge on the independent front in 2014," said Jeff Friday, ABFF founder and CEO of Film Life Inc. Films must be completed post January 1, 2013. Documentaries should have a minimum running time of 45 minutes, and narrative features a minimum of 72 minutes. Submission deadlines are Feb. 7, and March 10, respectively. For full eligibility criteria, visit www.abff.com or www.Withoutabox.com where submissions are being accepted online only.