Hank Willis Thomas
JD Collins | 12/17/2013, 12:21 p.m.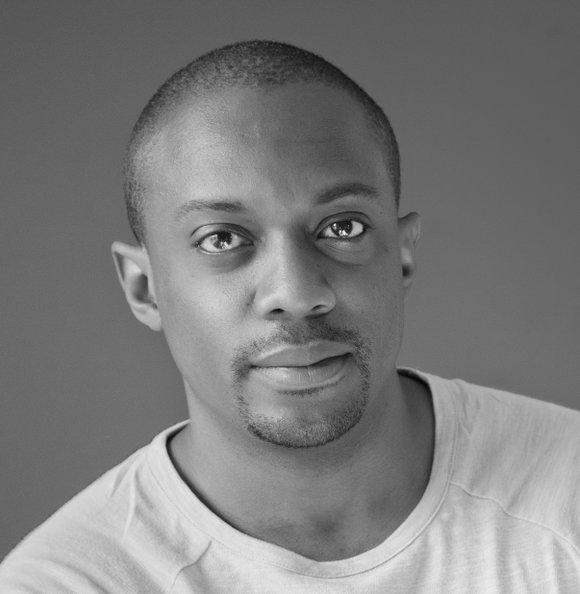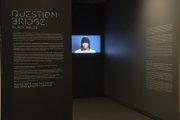 Hank Willis Thomas, a prominent photo conceptual artist, grew up surrounded by art and culture. His father, also Hank Thomas, dabbled in many career fields and his mother, Deborah Willis, is a renowned art photographer and University Professor and Chair of the Department of Photography & Imaging at the Tisch School of the Arts at New York University. Hank was consistently around culture and photographs but it was never his intent to pursue an art career.
"I've never really expected to be interested in art," said Hank. "I actually, in a sense, fell into it."
Hank's interest in art intensified around high school. He joined the museum studies program which led him to study and receive his BFA from New York University's Tisch School of the Arts and his MFA in photography, along with an MA in visual criticism, from California College of the Arts (CCA) in San Francisco.
"[These experiences] gave me a great foundation in critical thinking and thinking about how images can tell stories," said Hank. "All of these different experiences combined to give me a foundation to a career where I almost kind of followed in my mother's footsteps."
His work has been featured in several publications including 25 under 25: Up-and-Coming American Photographers (CDS, 2003) and 30 Americans (RFC, 2008), as well as his monograph Pitch Blackness (Aperture, 2008). Running themes in Hank's works revolve around racial and cultural identity, history, and pop culture.

"There isn't really a formal process for me because a lot of the work comes out of research, and experimentation, and really involves me coming upon other materials and just pondering them for an extended period of time and formulating this interesting interaction," Hank said.
His single and collaborative pieces have exhibited in galleries and museums throughout the United States and internationally. Hank's works have been showcased in numerous public collections including the Whitney Museum of American Art, the Brooklyn Museum, the Guggenheim Museum, and the Museum of Modern Art. He collects his inspiration from many different resources.
"I get inspiration from pop culture, I get inspiration from historical archives, I get inspired by everyday people," Hank said. "Anyone who is open or vulnerable or exposes themselves to new ideas or exposes their ideas to the rest of the world is an inspiration for me."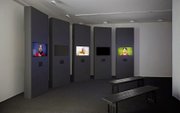 One of his more recent collaborative works, Question Bridge: Black Males, is an innovative video installation that initiates a dialogue with over 150 Black men from different cities across the nation. The installation invites visitors into a space where they view an intimate exchange between the subjects of the project. Question Bridge constructs a platform for contributors to represent and redefine black male identity in the U.S.
"If you look at projects like Question Bridge: Black Males, it's really trying to show that there is as much diversity in any demographic as much as there is out of it. It's really trying to encourage us to listen to, and to applaud the people that go against traditional measurements of success and to recognize that we all have something to contribute," said Hank.
Visit www.hankwillisthomas.com or Follow @hankwthomas