Palmdale Library hosts free Christmas show
Santa and AV Children's Choir to visit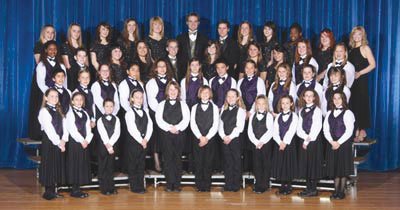 Jolly Old Saint Nick will join the Antelope Valley Children's Choir for a special presentation at the Palmdale City Library on Thursday, Dec. 19 beginning at 4 p.m. at 700 E. Palmdale Blvd.

The event is free and open to the public. Music will begin at 4 p.m., and Santa will make his appearance at 4:30 p.m.
The Antelope Valley Children's Choir is a non-profit organization with the mission of providing quality music instruction and attaining the highest level of artistic excellence in choral performance. Founded in 1995, the award-winning choir has two levels, comprised of children from grades 1 through 12. Under the direction of Kara Slocum, they perform a wide variety of musical styles ranging from classical to popular, as well as songs in foreign languages.
"Join us for a fun afternoon of music, Santa, candy, cider, books and fun," said Library Director Thomas Vose.
The Palmdale City Library is open seven days a week Monday through Thursday from 10 a.m.-8 p.m.; Friday and Saturday from 10 a.m-5 p.m.; and Sunday from 1-5 p.m.
For more information, call the Palmdale City Library at (661) 267-5600 or TDD 267-5167, or visit www.cityofpalmdale.org/library.