Lancaster hosts Breakfast with Santa
Tickets still available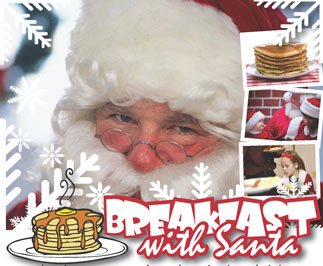 There's still time to join Santa and friends on Saturday, Dec. 14 at the city of Lancaster's annual Breakfast with Santa.
This festive event will be held at Lancaster City Park's Stanley Kleiner Building, at 43011 N. 10th Street West, with the first seating beginning at 8 a.m.
Santa's elves will host a variety of entertaining holiday arts and crafts that children can make and take home. The entire family will enjoy a warm hotcake and ham breakfast while listening to caroling, courtesy of city of Lancaster staff.
Purchase your tickets now at the Parks, Recreation and Arts Department at Lancaster City Hall, $8 for adults and $5 for children. All youngsters must be accompanied by an adult and all attendees must have a ticket. Photos with Santa will be available at the event for $3 per picture. Only 125 tickets will be sold for each seating. Seating times are 8 a.m., 9 a.m., 10 a.m., and 11a.m. For more information, call (661) 723-6077.