'Gabriel's House' to open Dec. 19
Community is invited to attend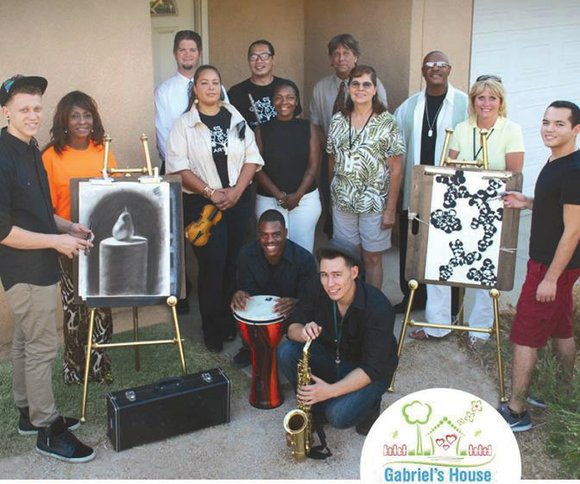 The city of Palmdale and The Art Branch will host an open house at "Gabriel's House" on Thursday, Dec. 19 from 5 to 8 p.m.
"Gabriel's House," the city's third Neighborhood House, is located at 38533 4th St. East in Palmdale.
"We're inviting the community to tour the newly renovated 'Gabriel's House," said Palmdale's Director of Neighborhood Services Mike Miller. "Come and learn about upcoming classes, volunteer opportunities and program needs."
Jimmy and Kim Lu of The Art Branch, a non-profit organization established in 2008, who will be coordinating music, art and theater programming when Gabriel's House opens, will also be on hand at the open house.

The mission of The Art Branch is to impact the well-being of youth by providing learning and education centers that support integrity and life-enhancing principles through the arts. It is created as a place for youth ages 10-17 to express themselves in a positive, constructive manner through film, drama, dance, photography, music and visual arts. The Art Branch takes a proactive approach to directly address the growing crisis issues among youth such as suicide, depression, gang violence, truancy, school dropouts and teen pregnancy by engaging communities to support youth of all cultural backgrounds and economic status in their pursuit of well-being.
The Palmdale City Council voted unanimously to approve the dedication of a home in Focus Neighborhood 3 for a new Neighborhood House and name it "Gabriel's House," in memory of eight-year-old Gabriel Fernandez who was tragically killed in a domestic violence incident.
For information about the Open House, please call (661) 267-5126.