Comet puts on show
Will remain visible most of December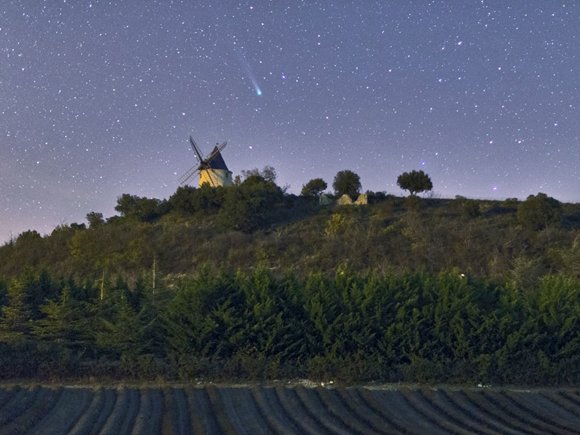 If you happened to be looking to the sky Wednesday morning sometime before 9 a.m., you might have seen a bright white light with a long tail traveling from the east.
That was not a plane, nor even Superman but instead was a celestial body, most specifically Comet Lovejoy.
And while the Griffith Observatory website advises that binoculars or a telescope is the best way to see Comet Lovejoy, it can also be seen with the naked eye at certain times. The comet is located in the northeastern sky before dawn, and is best seen in locations free from light pollution.
Lovejoy is a long-period comet discovered by the Australian amateur astronomer Terry Lovejoy November 2011 and continues to orbit the sun and earth.
The comet became visible to the naked eye in November 2013 near the Beehive Cluster (M44), about halfway between Jupiter and Regulus.
Comet Lovejoy is one of two comets that had been orbiting Earth. The other, Comet ISON, was reportedly burned out by the sun.
NASA expects Comet Lovejoy to be clearly visible in dark skies for much of December, NASA says. But the comet will be fading as the month progresses, and as it moves toward the outer solar system.