Cold snap hits Antelope Valley
Benefit from a few helpful tips for keeping warm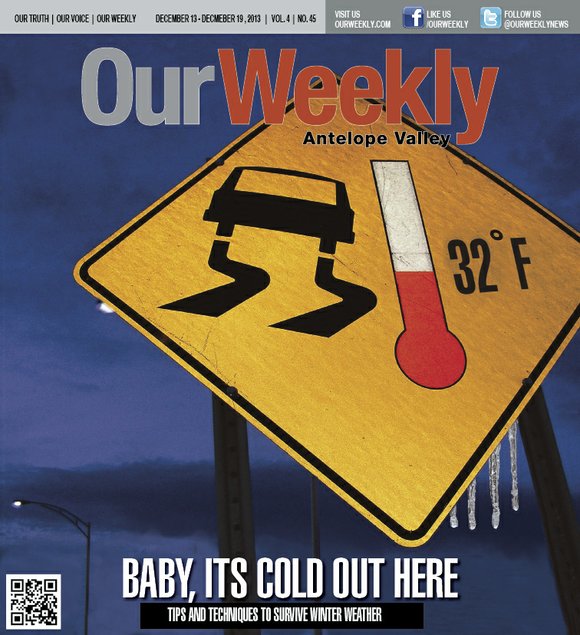 Additionally, because the cold weather may cause an older vehicle to take a little longer to warm up, do not let it idle in a closed garage.
If you use an electric or "space" heater, inspect it for damage. A damaged cord is a safety hazard and can shock you as well as start an electrical fire. Most electric heaters turn off automatically if overturned. Keep furniture, drapes and blankets at least three feet from the front grill of the heater. Turn the electric heater off and unplug it before you drift off to sleep for the night. Also, do not use an electric heater in the bathroom under any circumstances. Not only water, but steam can cause a fire if the wires inside get damp.
Avoid over loading circuits in your home. Most electric heaters use 1,800 watts of power; a 15-amp circuit in your home has a maximum output of 1,800 watts, so it is advisable to not plug the heater into a "surge protector" that is operating other devices; instead, plug it directly into a wall socket.
If your electricity or gas bill doubles in the winter, you may need to "winterize" your home. This can be achieved by putting more insulation in attics; sealing up drafty windows and doors; cleaning rain gutters (these can get clogged by leaves and other debris which can create an ice dam on your roof), and inspect and/or make repairs to your furnace, wall heater, fireplace/ gas log or wood-burning stove. These home repairs are usually done in the summer months, but there is still time now to ward off high utility bills and keep you and your family warm and snug.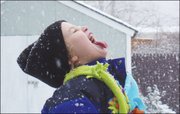 First, add more insulation to your attic or loft. Heat rises and will escape through a poorly insulated attic. Caulk cracks around windows and doors to eliminate drafts, and add weather stripping to doors and windows. You can also install outlet gaskets to electric outlets on outer walls to help eliminate drafts. Clean your furnace thoroughly and replace the air filter; dirty air filters can clog the flow of air and could start a fire. If you have a wood-burning fireplace, have it serviced by an authorized professional. Chimney sweeps still exist, and they can clean and inspect your fireplace in preparation for cold weather.
In near single-digit temperatures, water pipes can freeze and burst. Wrap pipes are usually in unheated locations, such as crawl spaces beneath the house or in the garage. Be sure to close outside vents to your house. Vents left open in cold weather is tantamount to simply giving the gas company your money. If necessary, install storm windows. If you don't have storm or dual-paned windows, you can place plastic wrap in the windows and seal it with weather-proof tape to help conserve heat. Reverse the direction of your ceiling fan. On hot days, fans are tilted to provide an air conditioning effect. In the winter, simply turn the fan in the other direction and have it run counter-clockwise to circulate warm air.