The handshake
nHistorical context gives insight into actions at Mandela memorial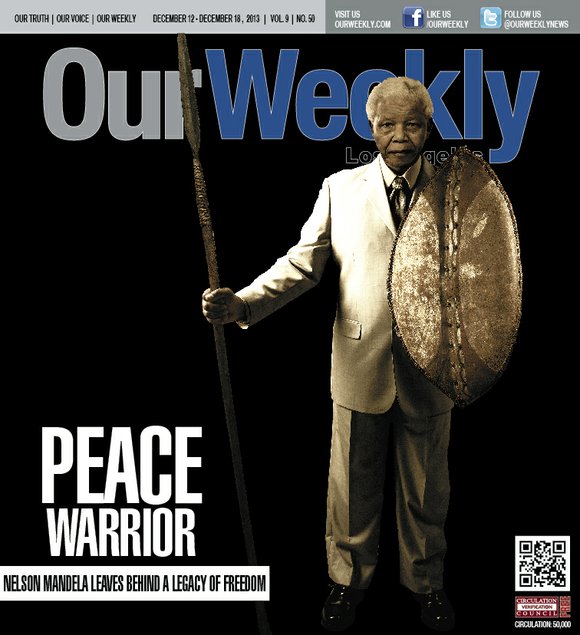 "This has been an unknown continent to us because it was dominated by Europe. Now it's opening up, and we want to be part of it. And our interest is wholly disinterested. We have no great commercial history. We have no record of exploitation. We have supported the United Nations effort in Africa. We want them to be independent."
—President John F. Kennedy, 1962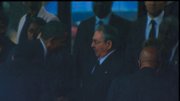 Author note: President Kennedy's speech was a direct outreach to all African countries: Algeria, Ghana, Guinea, Nigeria and others, however Nelson Mandela's African National Congress (ANC) was not one of the entities on the list. However, that was okay. All of the countries included aided the ANC.
Former Mt. Zion Missionary Baptist Church missionary Ralph Franklin who worked in South Africa, Cuba, and Guinea believes he understood that magical moment that went viral Wednesday morning as "the handshake." Franklin believes it's impossible to get inside President Barack Obama's head and determine why he shook hands with Cuban President Raul Castro Tuesday but his instincts tell him the gesture was a thank you.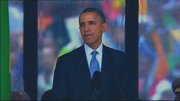 Mainstream media believe the handshake was a simple gesture that signaled possible thawing between two Cold War foes.
According to the Associated Press, Obama adviser Ben Rhodes said the handshakes with Castro and other world leaders weren't planned in advance and didn't involve any substantive discussion.
The handshake between President Obama and Cuban President Castro (Fidel Castro's brother) Franklin is referring to took place during a ceremony that celebrated the former South African president's legacy of reconciliation. During the ceremony President Obama was greeting a line of world leaders attending the memorial in Johannesburg before delivering his own eulogy.
"I believe the handshake was a gesture of thanks to the non-African countries like Cuba. During the Cold War, Cuba and the Soviet Union assisted the ANC in the struggle against apartheid. During the Cold War the ANC received arms and training from the Soviet Union, Cuba and the Irish Republican Army and other organizations that took a stand against South Africa.
Franklin continues, "The Black South Africans were just pawns, and the communist saw (opposing) apartheid as an opportunity to gain a foothold in Africa. However, when dealing with Nelson Mandela, you had to out think him.
"Mandela received the support of these countries and was able to have a democratic country. Just think about it, he got assistance from communist countries and still formed a democracy."
Franklin is referring to Cuban and Soviet intervention in Rhodesia and South Africa. Rhodesia was named after Cecil John Rhodes (founder and benefactor of the Rhodes Scholarship) who colonized Mashonaland (Zimbabwe) in the late 1800s. The Rhodesian civil war created a domino effect that the United States had feared since the 1950s, and the last domino to fall was a country that became a democracy (South Africa).
The countries of Rhodesia and Angola became staging grounds for anti-apartheid attacks against South Africa.
Pan African Film Festival director Ayuko Babu witnessed firsthand the deployment of Cuban troops (Black and mulatto) to the Tanzania/Zimbabwe front while in Guinea and traveling to Angola with an entourage organized by his friend Stokely Carmichael. Their mission was to provide cameras and film to the anti-apartheid freedom fighters and instruct them on how to document proof that Rhodesia was being invaded by the South African military.