Compton Christmas parade set Saturday
Part of city's 125th anniversary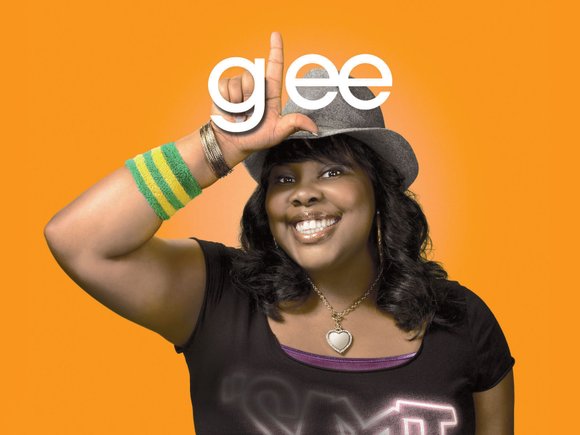 The city of Compton on Saturday will host its 61st annual Christmas Parade, from 11 a.m. to 2 p.m. beginning at the corner of Compton Boulevard and Alameda Street and culminating about one and one-half miles south at the Gateway Town Center at Alameda Street and Greenleaf Boulevard.
Amber Riley, who last month teamed with Derek Hough to win the "Mirror Ball" trophy on "Dancing With the Stars," will be grand marshal. The compton native has also appeared on "Glee" and "American Idol."
With the theme "Home for the Holidays: 125 Years of Unity, Pride and Achievements," the parade is part of the 10-month celebration of Compton's 125th anniversary.
Already this month, the city hosted its first "Festival of Trees" lighting ceremony at the Martin Luther King Jr. monument across from City Hall which saw residents, merchants and city officials help ring in the holiday season with carols, storytelling and refreshments.
The anniversary celebration has been ongoing since August and has included ice cream socials, "peace and unity rides," harvest festivals and even lectures and tours of the city, which included a stop by the Dominguez Rancho Adobe Museum, a California Historical Landmark at 18127 S. Alameda St.
Popularly known as the "Hub City" because it sits at the apex of a number of freeways, Compton was one of the first 10 cities to incorporate in Los Angeles County.
"It's time to come together, with unity, peace and a renewed strength and sense of pride," said Mayor Aja Brown. "All races and ages can focus on what this great city has meant to so many and on what is being done to prepare for the future. Our goal is to celebrate the history of our city by empowering and engaging our citizens with fun, inspiring, relevant and educational activities that will help foster a positive human relations climate."
On Jan. 11, a city-wide day of prayer will honor the life and legacy of Dr. Martin Luther King Jr., while the "Color of Love" Jazz Cultural Festival will take place on Jan. 18. February will see historical tours and exhibits as well as an opportunity to meet and speak with elected officials. In March, local athletes will participate in the "Youth" and "Adult" games, while a celebration of past and present Olympic greats hailing from Compton will take place on March 29. Among the latter group are track and field greats Bob Beamon, the late Charles Dumas, the late Earlene Brown (roller derby fans may remember her as T-Birds' "747"), Quincy Watts, and tennis champions Venus and Serena Williams.
In April, the "125 Scholarship Run/Walk" will take place, followed by the "Compton's Got Talent Gospel Fest" on April 26. May 10 will offer the Mayoral Ball and Scholarship Dinner, as well as the Hub City Awards.
"Compton has changed for the better. We see much more unity and cooperation among residents," said Rev. Charles Brown, associate pastor of First Charity Missionary Baptist Church and project planner for the anniversary celebration. "Also, there is more interest from our youth as well as more concern from the clergy about the future of Compton. We have a bright future; the mayor wants to be more transparent in the operation of the city, and I am impressed with her relationship with her constituents and her communication with the city council and staff."