Lancaster Christmas parade kicks off season
Pearl Harbor veteran will be honored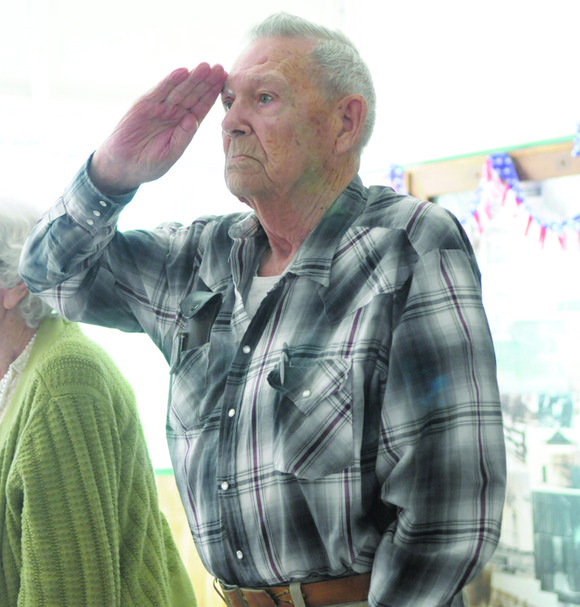 There were about 84,000 uniformed Americans on Oahu when at 7:48 Sunday morning, Dec. 7, 1941 the first of 353 Japanese fighters, bombers and torpedo planes launched from Wake Island were spotted approaching Pearl Harbor. Then torpedoes were seen streaming toward the ships, all part of two waves launched from six Japanese aircraft carriers. A few hours earlier, Japan attacked the U.S.-held Philippines, and British Empire territories in Malaya, Singapore and Hong Kong.
All eight U.S. Navy battleships (in Pearl Harbor) were damaged, and four sank—among the most famous of which the USS Arizona where hundreds of bodies still are entombed (1,177 sailors died aboard the Arizona, including 171 Californians). Japan sank or damaged three cruisers, three destroyers and destroyed 188 aircraft. After 120 minutes, 2,402 Americans were dead and 1,282 lay wounded. Japan's losses were considerably light: 29 planes and five "midget" submarines were lost, 65 servicemen killed or wounded and one Japanese sailor captured. The following day, President Franklin Roosevelt addressed Congress requesting war be declared on the Empire of Japan. After the attack, Japan had briefly secured the largest empire in world history—the entire Pacific Ocean.
Before the attack, the United States was not involved actively in the Second World War. Japan and the U.S. had certain preexisting tensions (Japanese expansion, a U.S.-led oil embargo against Japan) that exacerbated several issues such as Japan not being allowed to go to the Pacific countries to procure raw materials and natural resources. Also, the United States was not sending products like airplanes and their spare parts to Japan. The Japanese considered this behavior hostile. Then Japan demanded access to countries in Southeast Asia and the Dutch East Indies to procure the existing resources and in doing so, it was believed that the United States would not be able to seize these countries and root out Japanese forces.
Almost immediately after the Pearl Harbor attack, Nazi Germany declared war on the United States, and America found itself fighting on two fronts. This conflict ended four years later in April 1945 initially when Adolph Hitler committed suicide inside his Berlin bunker, and finally in August when President Harry S. Truman opted to forgo a planned invasion of the Japanese mainland and ordered two atomic bombs be dropped on the Japanese cities of Hiroshima and Nagasaki. This resulted in the "unconditional surrender" of the Empire of Japan.
As a lead up to the parade, Lancaster's fourth annual "Magical BLVD Christmas" will take place this evening from 5 to 9 p.m. between 10th Street West and Sierra Highway.
"A 'Magical BLVD Christmas' is one of our most beloved annual events, because it brings citizens together to celebrate a treasured time of year," said Lancaster Vice Mayor Marvin Christ. "The winter holiday season stirs up a unique feeling in children and adults alike, drawing family and friends closer as they prepare for the year ahead."
Tonight's festivities in Lancaster will include musicians, carolers, an outdoor movie, arts and crafts and even a "Holiday Train Express."