Lancaster Christmas parade kicks off season
Pearl Harbor veteran will be honored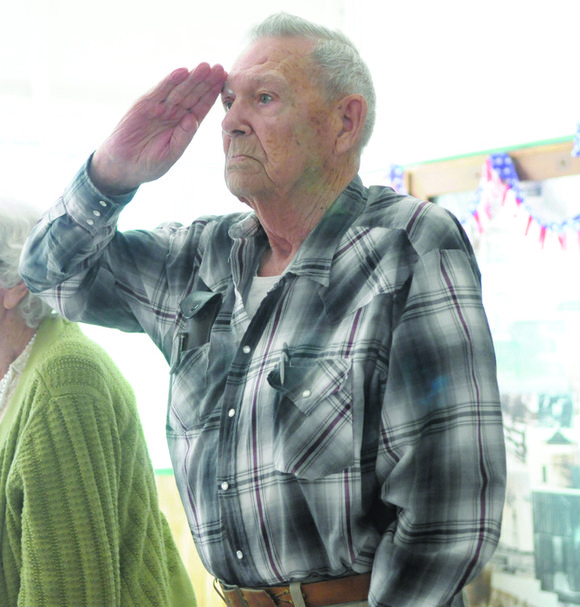 The Antelope Valley will play host to a number of holiday activities, beginning with the Lancaster Christmas Parade which will roll through town tomorrow from 10 a.m. to noon. The annual event, sponsored by the Lancaster Chamber of Commerce, will travel down 10th Street West to Division Street and will have special significance this year because a genuine Pearl Harbor survivor, Eugene Lajeunesse, will serve as an honorary grand marshall in commemoration of the 72nd anniversary of the attack by air and naval forces of Japan on the U.S. Navy base in Hawaii.
Lajeunesse, now 90, served aboard the USS Helena and fought on Guadalcanal and Iwo Jima, as well as serving in the Korean War.
Although Christmas parades are typically festive and brimming with cheer, tomorrow's event in Lancaster will mark one of the most somber events in American history. There are not many Pearl Harbor survivors left today (some estimates place the number at 2,000 to 2,500) because practically all of these veterans have reached their 90th year. The oldest known survivor is retired Navy Lieutenant Jim Downing of Colorado Springs who celebrated his 100th birthday in August.
On Nov. 10, the late Bud Cloud visited the namesake of his old ship, the USS Dewey, at San Diego Naval Base. The original sank during the attack in Hawaii. Cloud was terminally ill and requested to see the Navy personnel one last time. "That's why he was so close to the Dewey," said Anita, Cloud's wife of 30 years. "It was his home base. You might say his home ship." About 50 sailors were on hand simply to say hello and to shake his hand. They honored Cloud with hats, medals (even a special one presented by the ship's captain) and a rousing "three cheers" salute. Cloud died 13 days later.
Just last year, 90-year-old Herb Elfring shared his memories of Pearl Harbor in Grand Rapids, Mich. "I was merely reading the bulletin board on the corner of our barracks, when the first Japanese plane came over and strafed (sprayed) the camp. It missed me by 15 feet," Elfring said. He admitted fretting that the younger generation doesn't know what Pearl Harbor means. "As time goes on, the real facts seem to get distorted. What makes it different every year is that the Pearl Harbor survivors are depleting."
One of the largest Pearl Harbor commemorations takes place each year in Hawaii. The Pearl Harbor Memorial Parade was commissioned 71 years ago to remember the military personnel who died or were wounded. That parade has been recognized by numerous veterans associations, community organizations, military and government officials and provides participants and spectators an opportunity to salute today's men and women who, of late, frequently sacrifice their lives for the nation.
The now-defunct Pearl Harbor Survivors Association, which held its last meeting two years ago this month, actually got started in nearby Gardena in 1954. Several survivors of the attack gathered at the Del Camino Room to remember their fallen comrades and friends. Those in attendance swore collectively that they would make the commemoration an annual event. Beginning in 1958, the survivors began an eternal search for others who had lived through the attack, and they held their first convention the next year at the Disneyland Hotel in Anaheim.