Anti-apartheid icon Nelson Mandela dies at 95
Guided nation through reconciliation
By Faith Karimi CNN News Wire | 12/6/2013, midnight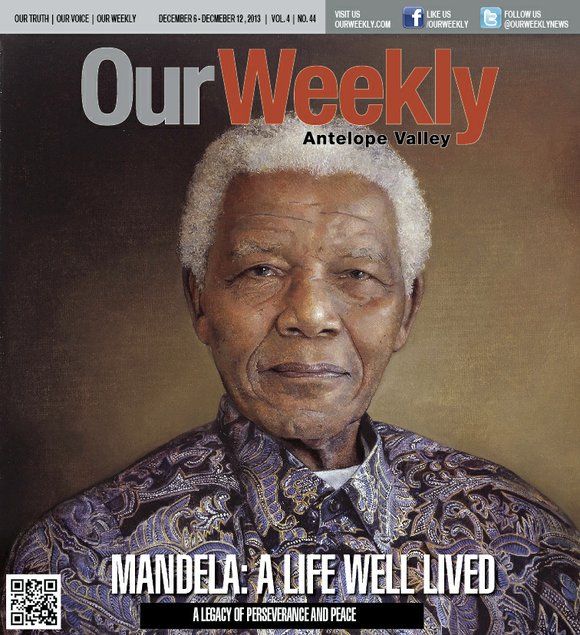 There are telling nuggets of Mandela's character in the many autobiographies about him.
An unmovable stubbornness. A quick, easy smile. An even quicker frown when accosted with a discussion he wanted no part of.
War averted
Despite chronic political violence in the years preceding the vote that put him in office in 1994, South Africa avoided a full-fledged civil war in its transition from apartheid to multiparty democracy. The peace was due in large part to the leadership and vision of Mandela and de Klerk.
"We were expected by the world to self-destruct in the bloodiest civil war along racial grounds," Mandela said during a 2004 celebration to mark a decade of democracy in South Africa.
"Not only did we avert such racial conflagration, we created amongst ourselves one of the most exemplary and progressive nonracial and nonsexist democratic orders in the contemporary world."
Mandela represented a new breed of African liberation leaders, breaking from others of his era such as Robert Mugabe by serving one term.
In neighboring Zimbabwe, Mugabe has been president since 1987. A lot of African leaders overstayed their welcomes and remained in office for years, sometimes decades, making Mandela an anomaly.
But he was not always popular in world capitals.
Until 2008, the United States had placed him and other members of the African National Congress on its terror list because of their militant fight against the apartheid regime.
Humble beginnings
Rolihlahla Mandela started his journey in the tiny village of Mvezo, in the hills of the Eastern Cape, where he was born on July 18, 1918. His teacher later named him Nelson as part of a custom to give all schoolchildren Christian names.
His father died when he was 9, and the local tribal chief took him in and educated him.
Mandela attended school in rural Qunu, where he retreated in 2011 before returning to Johannesburg and later Pretoria to be near medical facilities.
He briefly attended University College of Fort Hare but was expelled after taking part in a protest with Oliver Tambo, with whom he later operated the nation's first Black law firm.
In subsequent years, he completed a bachelor's degree through correspondence courses and studied law at the University of Witwatersrand in Johannesburg, but left without graduating in 1948.
Four years before he left the university, he helped form the youth league of the African National Congress, hoping to transform the organization into a more radical movement. He was dissatisfied with the ANC and its old-guard politics.
And so began Mandela's civil disobedience and lifelong commitment to breaking the shackles of segregation in South Africa.
Escalating trouble
In 1956, Mandela and dozens of other political activists were charged with high treason for activities against the government. His trial lasted five years, but he was ultimately acquitted.
Meanwhile, the fight for equality got bloodier.
Four years after his treason charges, police shot 69 unarmed Black protesters in Sharpeville township as they demonstrated outside a station. The Sharpeville Massacre was condemned worldwide, and it spurred Mandela to take a more militant tone in the fight against apartheid.