The transformation of a third grader
Some say it's "OK" because it's sports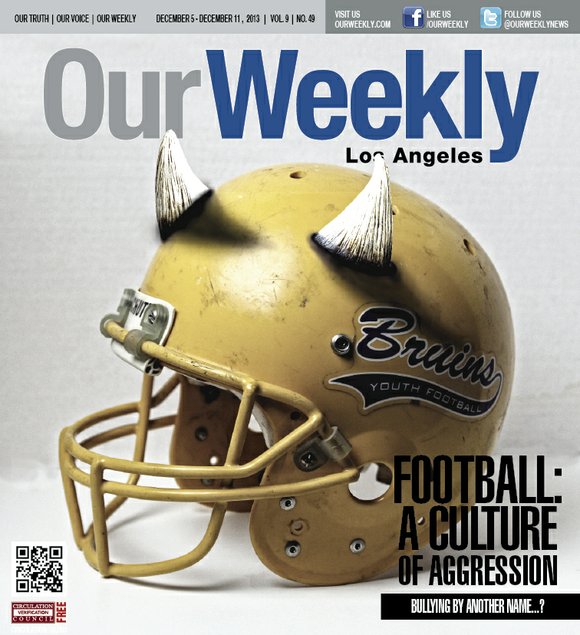 By now, whether you are a National Football League fan or not, you have probably heard of tackle Jonathan Martin and offensive lineman Richie Incognito of the Miami Dolphins. Although not verified, it has been rumored that besides protecting quarterback Ryan Tannehill on Sundays, Incognito's other job was to toughen up Martin, a 24-year-old African American second-year offensive lineman.
To bring you up to speed, according to Associated Press, Martin's season officially ended Saturday when the Dolphins put the offensive tackle on the reserve/non-football illness list. That allowed his roster spot to be filled by safety D.J. Campbell, who was promoted from the team's practice squad.
Martin left the Dolphins on Oct. 28, at the start of what has become an explosive probe into allegations that a culture of bullying surrounds the team and takes place inside its locker room.
Incognito was also suspended Nov. 3 for his alleged role in the turmoil. Sources report last week that the Dolphins and Incognito agreed to extend his suspension past the four-week window typically allowed by league rules, and that he would resume getting paid.
"Toughen him up," "aggression," "an overabundance of testosterone"—these are words that make coaches at any level of football salivate, according to a quote by football legend Vince Lombardi.
In an effort get inside the concept of bullying, particularly in the context of sports and within the African American community OW conducted a survey with former and current youth football coaches and attempted to locate a youth player who may have experienced a hostile environment on grade-school level perpetrated by peers in his age group or slightly older.
We found one. Let's call him Jimmie. He is currently playing high school football and when the news of the Martin-Incognito incident made headline news, his old coach, Matthew Redd, thought of a kid he once coached at Rancho Cienega Park who would hit a player during practice and then apologize for hitting him.
Redd laughed and said he remembered "it took us weeks to get the kid to hit somebody. We had a dance contest once, and when this kid would dance it was like he was doing Kung-fu. I believe most of the older kids were doing a dance called the running man. I believe he tested in the upper 90 percentile in math for the state of California and always complained about his teammates' passion for spitting while talking."


Game day Sept. 25, 2013
Jimmie's mother was literally cringing with fear as she observed her son, a 275 pound high school junior defensive tackle charge the opposing teams offensive line with his fists balled only to throw a left hook that landed on the side of his opponent's helmet. This was an ongoing technique he would use throughout the game, and he had it down to a science. The former Baldwin Hills youth football player was able to deliver helmet blows without a single flag being thrown. Both of his parents attending his high school football game, looked on in shock at their son's behavior.