Fast food workers demand higher wages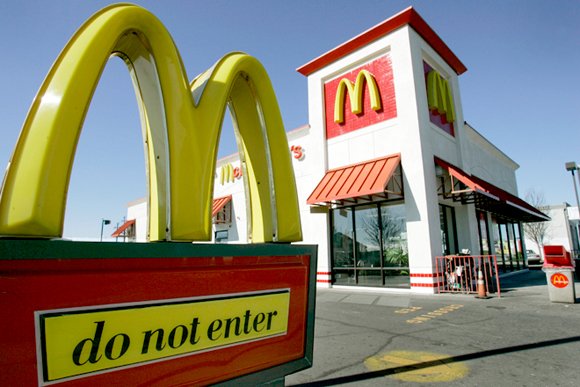 LOS ANGELES, Calif.,- Some fast-food workers in the Los Angeles area are expected to walk off the job Thursday as part of their continuing effort to increase their wages to $15 an hour and to form a union.
Workers are expected to take part in the job action in 100 cities across the country. Workers at eateries such as McDonald's, Wendy's, Burger King, KFC and Taco Bell are expected to participate in the walkout.
Hundreds of workers took part in a similar one-day walkout in August.
Organizers -- including SEIU United Service Workers West -- claim fast food workers "are forced to rely on public assistance just to make ends meet."
Strike organizers claim there are about 102,500 fast-food workers in the Los Angeles area, earning a median wage of $9.03 an hour. They contend a recent study estimated that an adult with a child in the Los Angeles area needs to earn $29.34 an hour just to afford the basics and make ends meet.
McDonald's released a statement saying in August saying "the story promoted by the individuals organizing these events does not provide an accurate picture of what it means to work at McDonald's."
"We respect the strong relationship which exists among McDonald's, our independent operators and the employees who work in McDonald's restaurants. ...
McDonald's aims to offer competitive pay and benefits to our employees. We provide training and professional development for all of those who wish to take advantage of those opportunities. Our history is full of examples of individuals who worked their first job with McDonald's and went on to successful careers both within and outside of McDonald's."