U.S. may take unilateral action against Syria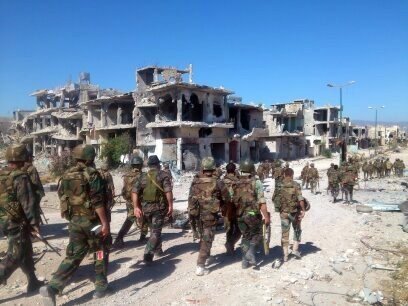 The United States may have to take action against Syria without the support of one of its staunchest allies, U.S. officials said Thursday after British lawmakers voted down a proposal for military action.
Washington will continue to consult with Britain, but "President Obama's decision-making will be guided by what is in the best interests of the United States," National Security Council spokeswoman Caitlin Hayden said in a statement issued Thursday evening.
"He believes that there are core interests at stake for the United States and that countries who violate international norms regarding chemical weapons need to be held accountable," Hayden said.
And a senior U.S. official, speaking on condition of anonymity, said unilateral action was "a possibility" after the late-night vote in London.
"We care what they think. We value the process. But we're going to make the decision we need to make," the official said.
The House of Commons rebuffed Prime Minister David Cameron's call for a strong response to claims the Syrian government used chemical weapons against its own people. The 285-272 vote came after a long day of debate, and Cameron said he would not go against the vote of Parliament.
"I strongly believe in the need for a tough response to the use of chemical weapons, but I also believe in respecting the will of this House of Commons," the prime minister said.
"I get that and the government will act accordingly," he said.
At the United Nations, a closed-door Security Council meeting ended with no agreement on a resolution to address the growing crisis in Syria, a Western diplomat told CNN's Nick Paton Walsh on condition of anonymity.
"It was clear there was no meeting of minds, and no agreement on the text. It is clear that our approaches are very different and we are taking stock (of the next steps)," the diplomat said of the session, which was called by Syria's longtime ally, Russia.
The members of the Security Council expect U.N. weapons inspectors to brief Secretary-General Ban Ki-moon shortly after they depart Syria on Saturday. Ban, in turn, will swiftly brief the Security Council on the findings, the diplomat said.
Britain's Joint Intelligence Committee has concluded it was "highly likely" that Syrian government forces used poison gas outside Damascus last week in an attack that killed at least 350 people, according to a summary of the committee's findings released Thursday.
Speaking in the House of Commons before the vote, Cameron said failure to respond would undo "decades of painstaking work" to prevent such weapons from being unleashed.
"The global consensus against the use of chemical weapons will be fatally unraveled," he said. "A 100-year taboo will have been breached."
In Washington, White House spokesman Josh Earnest said Obama was still weighing a potential response, but said his administration was working on a "compressed timeline."
U.N. weapons inspectors are now in Syria trying to confirm the use of chemical weapons. The inspectors are expected to leave the country by Saturday morning, Secretary-General Ban Ki-moon said.