L.A. Sparks: Road to the play-offs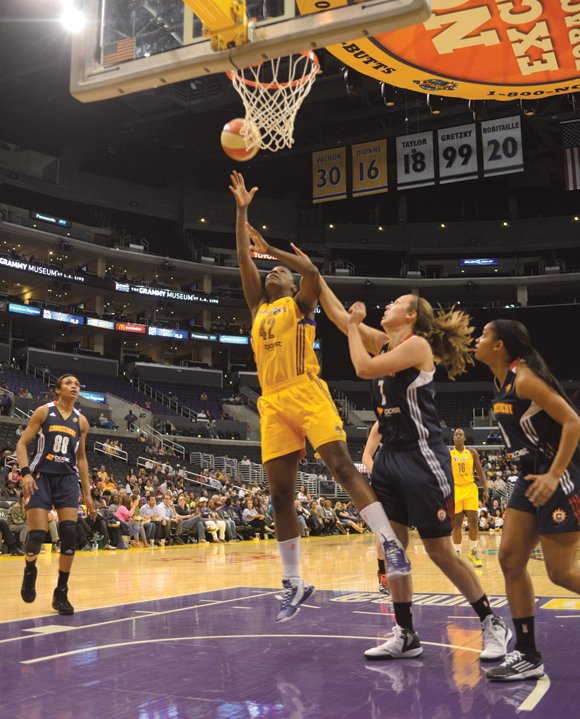 L.A. Spark Jantel Lavender, No. 42, drives to the basket against Kayla Pedersen of the Connecticut Sun Tuesday in the L.A. team's 91-78 win over their East Coast opponent.
With six games left in the regular season (including four on the road against San Antonio, Atlanta, Minnesota and Tulsa), the Sparks are firmly entrenched in second place, have secured a play-off berth and are now just waiting to find out their seeding and the first opponent to be faced.