Fast food workers go on strike; Victims allowed to watch James Holmes triall Atlanta Hawks coach arrested
8/30/2013, midnight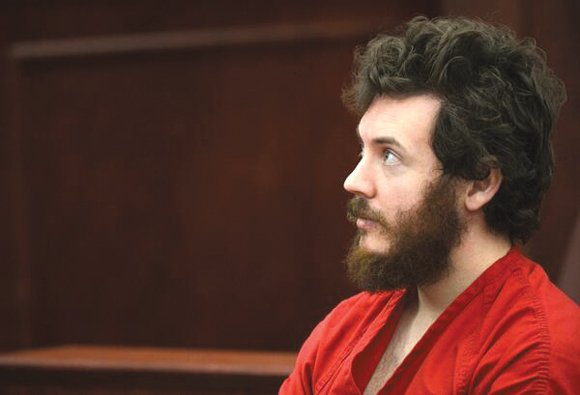 Arizona
The wife of fallen Hotshot firefighter Sean Misner has welcomed the couple's son into the world. Before his death, Sean, 26, and his wife Amanda Misner picked the name Jaxon for their little boy, but after all that happened, Amanda had a change of heart. She named her son Sean Jaxon Herbert Misner after his dad and grandfather. She said the little guy will go by the name Jaxon. Sean died on June 30 with 18 fellow Prescott Granite Mountain Hotshots while battling the Yarnell Hill Fire near Prescott. On April 9, he started his first day with the Granite Mountain Hotshots. The night before Sean lost his life he lay next to his son and spoke to him just so that his son could hear his voice, because he feared his son would not know him, due to his being out on fires.
Colorado
Victims of the July 2012 shooting in a movie theater in suburban Denver can watch the trial of the defendant, James Holmes, even if they are to be called to testify, a judge has ruled. Every victim "shall have the right to be present at all critical stages of these proceedings," wrote Arapahoe County District Judge Carlos A. Samour Jr. in a 30-page order issued Wednesday. Holmes faces 166 charges in connection with the shooting of 82 theatergoers who were among more than 400 attending a showing of a Batman movie in Aurora, Colorado. Twelve people died and 70 were wounded in the midnight rampage. Holmes' lawyers in the capital case had called for witnesses to be excluded from pretrial hearings and from the trial to ensure their testimony would not be influenced by others' testimony. But Samour noted that Colorado's Constitution provides crime victims the right to be present "at all critical stages of the criminal justice process" unless their presence would interfere with the defendant's right to a fair trial.
Connecticut
During a ceremony at the White House on Thursday morning to swear-in Todd Jones as the new director of the Bureau of Alcohol, Tobacco, Firearms and Explosives, Vice President Joe Biden announced two new executive actions intended to address the problem of gun violence. Gun violence legislation—including increasing background checks, limiting gun magazines and mental health provisions—pushed by the White House after the Newtown elementary school shooting failed on Capitol Hill earlier this year. Even as that effort failed, President Barack Obama and Biden hit the road for a series of campaign-style events making their case for reforms.
Florida
A Florida man accused of shooting his wife and then posting a photo of her dead body on Facebook pleaded not guilty to second-degree murder Thursday. Derek Medina, 31, has also been charged with, and pleaded not guilty to, child neglect and the discharge of a deadly missile. Prosecutors may also seek a first-degree murder charge against Medina after a grand jury is available to evaluate the case, according to HLN affiliate WSVN. Miami-Dade Circuit Judge Yvonne Colodny set a preliminary trial date of Nov. 4. A picture of Jennifer Alfonso's bloodstained body—collapsed and contorted on a kitchen floor—was posted to Medina's Facebook timeline on Aug. 8 with a note, according to authorities. "I'm going to prison or death sentence for killing my wife love you guys miss you guys take care Facebook people you will see me in the news," he purportedly wrote. The note also accuses Alfonso, 26, of being abusive.