Dragon Con: The birth and growing pangs of a nerd pilgrimage
Expected to draw 55,000 ticket-holders to downtown Atlanta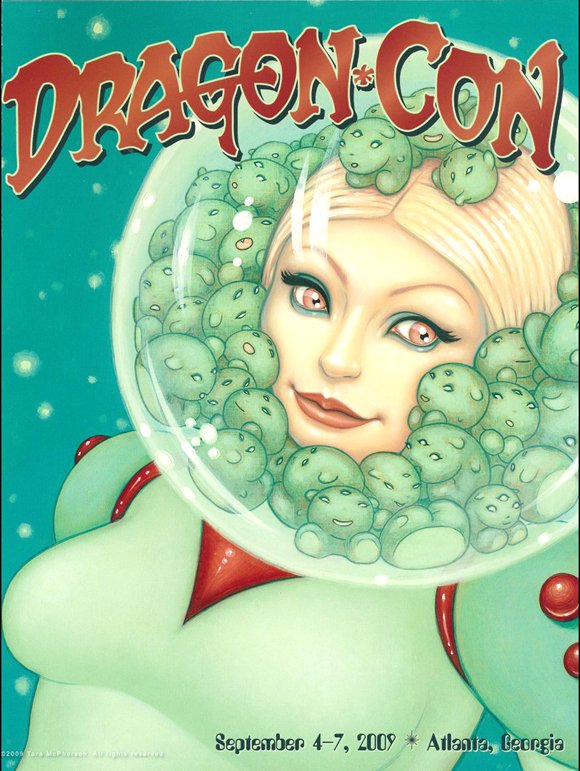 While some con-goers were rankled by the convention's previous association with a man accused of child molestation, others remained unaware of — or unconcerned — by the controversy. And as fans converge upon Atlanta again this weekend, the show, obviously, has gone on.
"(The fans) have all grown with the convention. We know what it's there for. We know what happened in the past. I don't think it's an issue anymore," Mayes said.
The dragon's first roar
The seed of Dragon Con was planted in 1986 during a meeting of comic book store owner Pat Henry and a cabal of like-minded fans of science fiction and fantasy.
The meeting was convened by Kramer, who invited friends and associates he knew through science fiction and gaming clubs, including the Dragon Alliance of Gamers and Role-Players, the inspiration behind the convention's name. Henry says he was the outsider who was brought in for his experience managing a vendor hall at another gaming convention.
The goal was to start a convention where science-fiction fans, gamers and comic book readers could revel in their obsessions — open forums about who would win a battle between comic book heroes Hulk and Thor, for example — without having to explain themselves. The dream was to find one hotel that would host them and "keep Mr. Normal out of there," Henry said.
"Then we could really kick."
As chairman, Kramer invited guests like Gary Gygax, creator of Dungeons & Dragons, the game that revolutionized role-playing; Richard Garriott, creator of the computer game "Ultima"; and notable fantasy writer Michael Moorcock.
Author and horror film aficionado Anthony Taylor attended the first Dragon Con in October 1987 for just a day. He saw Moorcock and Eric Bloom from Blue Öyster Cult performing "Black Blade" on stage.
"I went, all right, so this is maybe more than just a gaming show. Maybe next year I'll come to the whole thing," he said. He has attended every Dragon Con since.
The first convention was something of a success, Henry said. With big-name guests and 1,400 ticket-holders, it was a healthy start, and they were encouraged and moved forward.
Henry was the self-described "belt and suspenders guy" who loved accounting and working behind the scenes. Kramer was the leader and public face of the convention who conducted himself like a "carnival barker," Henry said.
In 1993, Dragon Con officially incorporated in the state of Georgia, according to court documents, with Kramer and Henry the majority stakeholders. It made sense, Henry said, "since we were the two working the hardest." Most of the original board members from that first meeting made up the minority stakeholders, Henry said.
"We were the two that were absolutely dedicated to not letting Dragon Con fail at that point. Atlanta needed a nice convention, and that's what we were going to do," Henry said.
Vader's boys herald a new era
By 1998, Dragon Con had found a place on Atlanta's annual convention calendar. Other conventions that draw fans of science fiction and technology like World Con, E3 and Comdex had all called the city home at some point, and Dragon Con was starting to feel like a natural fit.