Dragon Con: The birth and growing pangs of a nerd pilgrimage
Expected to draw 55,000 ticket-holders to downtown Atlanta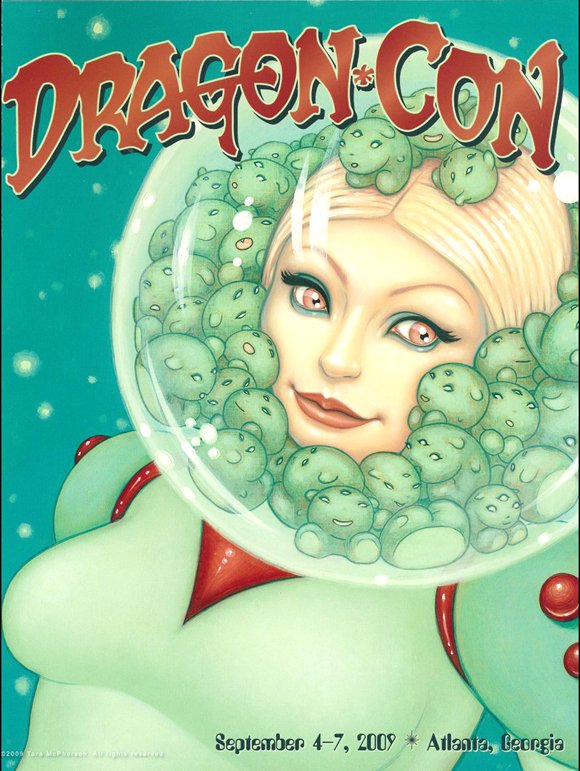 It took John and Jean Mayes of Richmond, Virginia, less than two hours to realize that they were woefully unprepared for their first Dragon Con in 2006.
The first hint came as they unloaded their car in front of the downtown Atlanta Hyatt hotel for the South's biggest science fiction and fantasy convention. Guests unloaded box after box of costumes from their vehicles, "as if they were clown cars," John Mayes recalls. "They just kept coming."
Alas, the Mayeses brought only one costume each: his Sandtrooper outfit and her biker scout regalia.
Then, there were the sights and sounds inside the hotel. And the smells ... Thousands of excited sci-fi and fantasy fans, many in costume, crowding into elevators, bars, hotel rooms and lobbies, gleefully reuniting and posing for pictures, makes everything a little more odoriferous, he said.
The Mayeses are members of the 501st Legion, an international costuming group known for showing up at parades dressed as Star Wars characters, so they're used to big groups of stormtroopers and Darth Vaders.
But the scene at Dragon Con was a whole new universe.
"You walk into a hotel, you see a Klingon high-fiving Spider-Man and talking to Poison Ivy," said John Mayes, an alarm system programmer. "It's a great shock. It's something you won't see anywhere else in the world."
San Diego Comic-Con might draw more ticket-buyers, press and bigger Hollywood names, but Dragon Con appeals to a broader spectrum of subcultures from a more passionate fan base. For 25 years, the convention has built a reputation of acceptance and appreciation of all things nerdy, growing from a crowd of 1,400 in one hotel in its first year to an event spread out among six hotels in the heart of downtown Atlanta. Organizers say Dragon Con is expected to draw at least 55,000 people this year based on pre-ticket sales alone.
But, a convention created by nerds for nerds is bound to be complicated. As it enters its 26th year, longtime fans and attendees wonder whether Dragon Con's organizers and massive volunteer staff can keep up with swelling attendance and remain a family-friendly environment where decidedly adult parties take place after hours.
For a convention that happens in hotels instead of a city convention center, there's an atmosphere of freedom, fueled by world-class costuming, camaraderie and alcohol.
"It's not like Comic-Con, where it's 8 in the morning until 8 at night," Mayes said. "This is 24 hours a day for four days, where we take over Atlanta."
Behind the party, management squabbles and the demands of an ever-growing event strained organizers, who volunteered their time for years without drawing a paycheck. Adding to the stress and tainting public perception of the event were allegations of child molestation against a convention cofounder.
Initially, friends and allies of Ed Kramer's rallied in his defense, but support waned over the years as he filed grievances against his jailers and motions to postpone his trial. McNeill Stokes, a lawyer for Kramer, said his client wants to go to trial and maintains his innocence. On Monday, a December trial date was set, 13 years after Kramer's first arrest.