County fair opens today in Pomona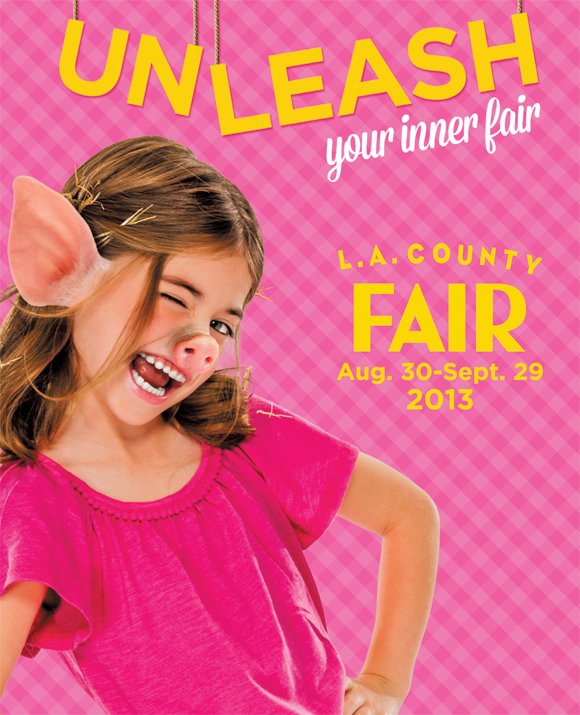 POMONA, Calif. — The 91st edition of the Los Angeles County Fair begins its 24-day run today at  Pomona's Fairplex, with traditional attractions joined by exhibits on movie animation, "Star Trek" and sea life.
"Pencils 2 Pixels — The Art of Animation" is a collaboration involving Walt Disney Animation Studios, DreamWorks, Sony Pictures Animation and the Chuck Jones Estate.
It features what is billed as North America's largest and fastest three-dimensional zoetrope — a device that produces the illusion of motion from a rapid succession of static pictures — with multiple planes of animation that spin at more than 30 mph.
It includes replicas of Walt Disney's early studio offices and his backyard train track; clay production models, sculptures and other items from such films as "The Croods," "Cloudy with a Chance of Meatballs," "Kung Fu Panda" and "Shrek."
Also featured are several interactive stations featuring the animation process and the materials used to create characters and their movements; instruction on drawing favorite animated characters from a professional artist; and drawings, videos and toys associated with anime, including a huge statue of the leader of the Transformers, Optimus Prime.
"Star Trek: The Exhibition" has what is billed as the largest collection of authentic artifacts and information about the television and movie franchise ever put on display, including costumes, sets and props from all five television  series and 11 movies; an opportunity to board the bridge of the Starship Enterprise; original screenplays, storyboards, concept and poster art; and two of the original miniatures from television.
"Beneath the Sea: An Underwater Adventure" consists of a 30-minute show featuring sea lions playing in and out of the water; a 5,000-gallon tank with sharks and stingrays; replicas of reef creatures found in the Florida Keys National Marine Sanctuary and displays on coral anatomy, biodiversity on the reef and conservation; an exhibit on sea monsters, including sea dragons and sea serpents; and "Melissa the Mermaid" who swims and dives and shares a message of "saving the world's oceans before all creatures become mystical."
The Flower & Garden Pavilion will feature the exotic plants and animals of South America with a number of tropical birds, a sloth, emerald boas, toucans and other rainforest creatures living in the Atrium.
Returning attractions include Esmeralda's Traveling Circus; FairView Farms, a working farm; Mojo's African Safari, an assortment of zebras, reptiles, insects, exotic birds and monkeys; "Art Treasures From the Attic," ordinary objects and unusual collections from the basements and attics of artists; shopping and wine tasting.
Additions to the fair's deep-fried food offerings are waffle dogs and the Krispy Kreme Sloppy Joe.
The fair's End of Summer Concert Series begins tonight with a performance by the funk band War.
Other concert performers are Trace Adkins and special guest Kellie Pickler (Saturday); Charlie Wilson (Sunday); The Bangles, with special guests Berlin featuring Terri Nunn and Martha Davis and The Motels (Monday); Brothers Johnson, Rose Royce and The Original Lakeside (Thursday); Los Lobos & Los Lonely Boys (next Friday); Ke$ha and Semi Precious Weapons (Sept. 7); Los Tigres Del Norte (Sept. 8); The Jacksons (Sept. 12); Tower of Power and very special guest Average White Band (Sept. 13); Demi Lovato (Sept. 14); Celebracion El Grito (Sept. 15); Shinedown (Sept. 19); Lynyrd Skynyrd and special guests Outlaws (Sept. 20); Zendaya with a special appearance by Bella Thorne (Sept. 21); Ramon Ayala y Sus Bravos Del Norte (Sept. 22); and Bad Company (Sept. 29).