Janelle Monae headlines Tom Joyner reunion; Melba Moore stars in 'Fret House'; Two arrested in war veteran's beating
8/29/2013, midnight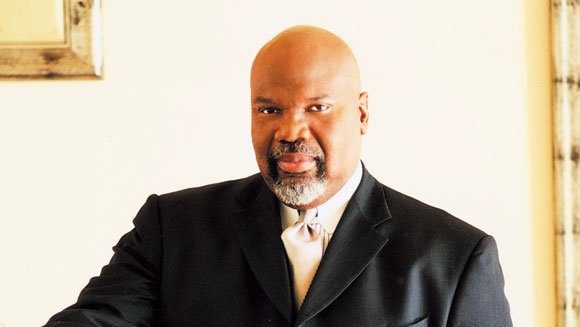 New York
Author, scholar, artist Elaine Richardson (Dr. E) has been nominated by the esteemed African American Literary Awards Show for her memoir "PHD to Ph.D: How Education Saved My Life" in the category of Best Non Fiction. Using her personal story as an inspirational example to troubled teens and adults; mother, daughter, sexual assault survivor, Ohio State University professor Dr. E shows a path to recovery through education of self and spiritual healing. This nomination is an addition to recognition for her efforts to combat at-youth risk behavior specifically among African American teen girls. The ninth annual African American Literary Awards Show will be held Sept. 26 at Landmark on the Park in New York City. For more information on Dr. E, visit her website www.phdtophd.com
South Carolina
A group of customers at a Wild Wing restaurant in Charleston were allegedly forced to wait two hours for their table and then were ultimately denied service on the basis of their race. According to reports, a family of 25 African Americans were asked to leave because a White customer felt "threatened." The party reportedly had caused no conflict during their wait. When the store manager came over to explain the "situation," one member of the party began to record the conversation that ensued, after which time the group was asked to leave. After failed attempts to reach the restaurants corporate office, the Brown family took to Facebook to encourage a boycott of the restaurant.
Texas
The Potter's House church, led by Bishop T.D. Jakes, is donating $10,000 to the National Action Network in honor of the 50th anniversary of the March on Washington. Located in Dallas, The Potter's House is a 30,000-member nondenominational, multicultural church and humanitarian organization led by Bishop Jakes. "It is a tremendous privilege to contribute to the National Action Network and to the legacy of an inspiring leader and powerful movement that changed the course of history," said Jakes. "Today, I honor Dr. Martin Luther King, who embodied the spirit of Jesus when he challenged us to elevate ourselves and respond to physical force with soul force."
Washington
Police said Monday that the 88-year-old World War II vet, who died last week following a brutal beating in a parking lot in Spokane, Wash., tried to fend off his attackers. Two teenagers are in custody, including one arrested early Monday. Delbert Belton's death Thursday came 68 years after he survived being shot in the leg during the World War II battle of Okinawa. Spokane police Chief Frank Straub Jr. said information provided by church leaders and family members led investigators to a Spokane apartment where they found 16-year-old Kenan Adams-Kinard early Monday morning. Police arrested him and three others who were with him on charges of rendering criminal assistance—a felony. Straub did not identify the other three, and it was not immediately clear if they were adults or juveniles. He described them as friends of Adams-Kinard, one of two teenagers accused of trying to rob Belton in the parking lot of Spokane's Eagles Lodge.
International
U.S.-based African Embassies have tapped a fertile pipeline of African Americans with interests in their African homeland countries. Through AfricanAncestry.com, the pioneers of DNA-based ancestry tracing for people of African descent, newly discovered descendants enjoy 'diplomatic relations' with specialized trips to Africa; information exchange from their African countries of origin; and direct access to African ambassadors in the U.S., including embassy-sponsored national celebrations of their African homelands. AfricanAncestry.com currently works with Cameroon, Burkina Faso and Gabon among others to strengthen connections to Africa and African American communities across the U.S. Partnering embassies gain cross-cultural education, tourism, investments and philanthropy in their respective countries.