Janelle Monae headlines Tom Joyner reunion; Melba Moore stars in 'Fret House'; Two arrested in war veteran's beating
8/29/2013, midnight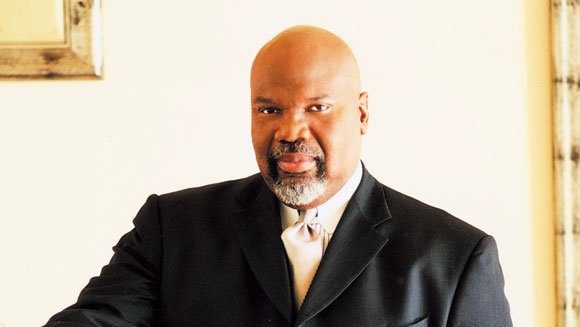 Florida
Tom Joyner, host of the nationally syndicated Tom Joyner Morning Show, along with Allstate Insurance Company, is celebrating family fun and excitement with the 2013 Allstate Tom Joyner Family Reunion. This Labor Day weekend, Aug. 29-Sept. 2, families from all over the country will join Joyner and his celebrity friends for a weekend filled with concerts, access to Universal Studios, Sea World and Islands of Adventure; interaction with celebrities and leaders, enlightening seminars, and endless activities for people of all ages inside the free expo that is open to the public. The event will be held at the Gaylord Palms Resort and Convention Center in Orlando. The event will kick off with Janelle Monae at the Allstate Welcome Party. Grammy-award winning artist Fantasia and TGT (Tyrese, Ginuwine, and Tank) will headline Friday night; Jermaine Dupri presenting his So So Def 20 Tour headlines Saturday night, and there will be a Sunday morning Gospel event featuring James Fortune with Kurt Carr.
•
Now in its sophomore year, Caribe Arts Fest brings the essence of the Americas and the Caribbean to downtown Fort Lauderdale through art exhibits, independent films, music and educational workshops. Taking place Oct. 17-20, the festival has collaborated with Nova Southeastern University Museum of Art Fort Lauderdale, Broward County Cultural Division and the city of Fort Lauderdale to showcase the unique cultural differences that make the county a true national gem. The four-day celebration will consist of industry professionals facilitating educational workshops; international artist, such as Haitian artist Eduoard Duval Carrie and Dillard High School celebrating the 10 year anniversary of "The Indigo Room-The Revival"; and Caribbean filmmaker, such as Dalton Narine from Trinidad screening his Carnival documentary, "Mas Man." These scheduled events will be held at NSU's Museum of Art Fort Lauderdale.
Georgia
Four-time Grammy nominee Melba Moore stars in Darryl Reuben Hall's "Frat House" at the Atlanta Black Theatre Festival Oct. 4-5. Moore, who won a Tony Award for Best Featured Actress in a Musical for "Purlie," will play the role of President Johns in this Gospel musical spin on the "Parable of the Prodigal Son." "Frat House" will also feature T' Keyah Crystal Keymah ("In Living Color," "That's So Raven," and "Cosby") in the role of Officer Brendetta, and Broadway performer Darryl Reuben Hall (NYCO's "Porgy and Bess") will play Dean Upton. The story follows Thomas, the son of a pastor, who leaves home to attend college and pledges a fraternity against his father's advice.
Missouri
A rodeo clown's controversial Missouri State Fair antics went viral after President Barack Obama was spoofed and mocked. But the clown says it was all in good fun as has been done with other presidents. Tuffy Gessling, who found himself at the center of a firestorm and received numerous death threats, has decided to speak out after his antics drew angry rebukes from politicians, a lifetime ban from the Missouri State Fair and more personal hits than he ever faced in the ring. "I didn't do this to do any hating on anyone. I did this to be funny. I did it to be a joke," Gessling said. "I didn't think anything more of it than what we've done 15 years ago, 10 years ago, five years ago, when we've done it with Bush, Clinton and Ronald Reagan. I never did anything because of anybody's race. I don't care what color somebody is. If they're blue, white, green, polka dotted, striped ... it doesn't bother me one bit," Gessling said. He adds it was not about politics either. When asked if he was a Democrat or a Republican, Gessling simply replied, "I am a rodeo clown."