Fall movie preview part II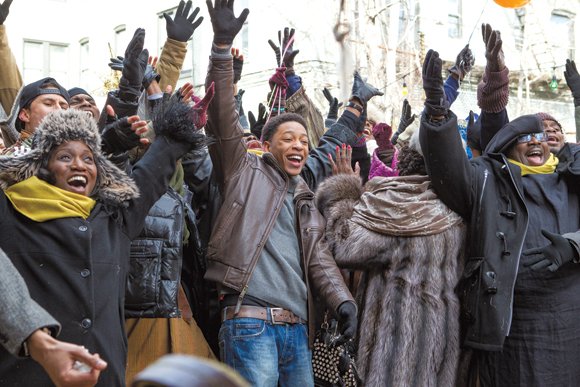 As promised, in this article we'll look at movies starring or prominently featuring Black performers in front of the camera, as well as those behind the camera for the month of November.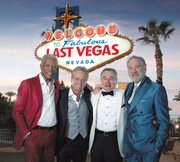 The outstanding talents of Morgan Freeman will be coupled with Robert De Niro and Michael Douglas in "Last Vegas."
In this movie, Billy (Michael Douglas), Paddy (Robert De Niro), Archie (Morgan Freeman) and Sam (Kevin Kline) have been best friends since childhood. So when Billy, the group's sworn bachelor, finally proposes to his 30-something (of course) girlfriend, the four head to Las Vegas with a plan to stop acting their age and relive their glory days. However, upon arriving, the four quickly realize that the decades have transformed Sin City and will test their friendship in ways they never imagined.
The Rat Pack may have once played the Sands, and Cirque du Soleil may now rule the Strip, but it's these four who are taking over Vegas.
"Last Vegas" is scheduled to open Nov. 1.
One of Britain's hottest actors who is taking America by storm will star in "Thor: The Dark World." Yes, Idris Elba reprises his role as Heimdall and Adewale Akinnuoye-Agbaje stars as Algrim/Kurse.
When Jane Foster (Natalie Portman) is targeted by the denizens of the dark world of Svartalfheim, Thor sets out on a quest to protect her at all costs. Thor has also promised to protect the earth, and this intergalactic war, if lost, could spell doom to the entire universe.
Of course his brother Loki (Tom Hiddleston) is up to his devilish tricks, and betrayals, but a new enemy may spell doom to Thor and his hammer. "Thor: The Dark World" is in theaters Nov. 8.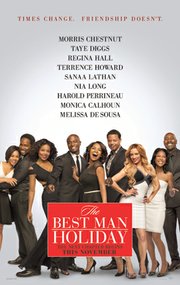 Get ready, get ready, get ready! Do I seem excited? I am. They're baaack! Taye Diggs, Terrence Howard, Nia Long, Sanaa Lathan, Harold Perrineau, and Morris Chestnut reprise their roles from the 1999 film "The Best Man" in "The Best Man Holiday."
Actually the entire gang is back, but when they reunite over the Christmas holidays, after 15 years, they will discover just how easy it is for long-forgotten rivalries and romances to be re-ignited. Oh, my! It's going to be a hot mess. The film is directed by Malcolm D. Lee. The Best Man Holiday" appears in theaters Nov. 15.
Celebrated actress Viola Davis stars as Major Gwen Anderson and British actor Nonso Anozie as Sergeant Dap in "The Hunger Games: Catching Fire."
The Earth was ravaged twice by the Buggers, an alien race seemingly determined to destroy humanity. Seventy years later, the people of Earth remain banded together to prevent their own annihilation from this technologically superior alien species.
Ender Wiggin, a quiet but brilliant boy, may become the savior of the human race. He is separated from his beloved sister and his terrifying brother and brought to battle school in orbit around earth. He will be tested and honed into an empathetic killer who begins to despise himself as he learns to fight in hopes of saving Earth and his family. "The Hunger Games: Catching Fire" is scheduled for release Nov. 22.