Ten reasons why Ben Affleck could be Batman-tastic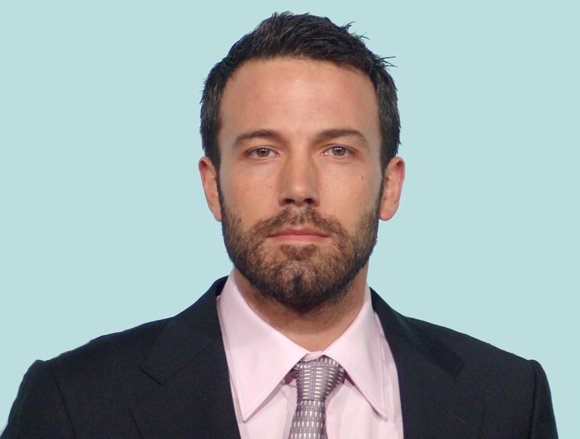 No. 7 — The guy's an Oscar winner
Nowadays, comic book movies are heavy on Oscar pedigree. "The Avengers" had no fewer than five Oscar nominees in its cast, and "The Dark Knight Rises" had four Oscar winners (five if you count Anne Hathaway, who snagged a statuette just months after the movie's release). There's something about having an Oscar-caliber cast that adds an air of artistic legitimacy to the fun, effects-heavy bombast we get in comic book movies. Affleck — an Oscar-winning writer ("Good Will Hunting") and producer ("Argo") — will bring that kind of legitimacy to the "Man of Steel" franchise.
No. 6 — He's a contrast to Christian Bale
Bale will be a tough act to follow as Batman. Having another intense dramatic actor (like Wes Bentley, Ryan Gosling or many of the other names that were whispered as the next Batman) replace him would have only invited comparisons to Bale — and more likely than not, the replacement would have come up lacking. Affleck's Batman has the potential to be everything Bale's Batman, as great as it may have been, was not: affable, approachable and capable of cracking a smile. Affleck could be the guy to bring the fun back to Batman.
No. 5 — Who doesn't love Ben Affleck?
He's a respected Hollywood A-lister. In interviews, he comes across as funny and self-effacing yet fiercely intelligent. He has an unmatched work ethic and a picture-perfect family with wife Jennifer Garner (his refreshingly honest "marriage is work" Oscar speech is exhibit A as to why this will be one of the few Hollywood marriages that last). And best of all: There's no audio of him yelling at a crew member for ruining a scene. It's really hard NOT to like Affleck. Not only will moviegoers turn out to see how he does as Batman, they'll actively root for him to succeed. The chances of the Batman/Superman collaboration being a box office success just increased significantly with Affleck's casting.
No. 4 — Sorry Zack Snyder, he's a better director
Snyder, who directed "Man of Steel" and will direct the Batman/Superman film, has had some successes ("Man of Steel," "300," "Watchmen," "Dawn of the Dead") and one big flop ("Sucker Punch"). Yet he's still not regarded as an elite Hollywood director. Affleck, however, is. Each of the three movies he's directed — "Gone Baby Gone," "The Town" and the Oscar-winning "Argo" — has garnered more critical acclaim than anything in Snyder's filmography. As a man behind the camera, Affleck has shown he can handle explosive action as well as believable character drama — a delicate balance that Snyder, even in "Man of Steel," has never quite been able to pull off. Affleck's presence in the Batman/Superman cast may be just the thing to help Synder up his cinematic game.
No. 3 — Don't forget his role in 'Hollywoodland'
It's easy to forget that Affleck's played a superhero twice before. The first time, in 2003's "Daredevil," deserves to be forgotten. But Affleck's second superhero turn — as 1950s "Superman" star George Reeves in 2006's "Hollywoodland" — should not be. This is arguably Affleck's best acting performance (and his most celebrated — he was nominated for a Golden Globe). Portraying Reeves' tragic life, Affleck showed a greater depth than anything we'd seen in many of his earlier movies, which relied mostly on his pretty-boy charm. If the next time Affleck puts on a cape is as memorable as the last time, this Batman/Superman project is going to be something.
No. 2 — Affleck's Batman will counterbalance Cavill's Superman
In the recent press release announcing Affleck's casting as Batman, Snyder said Affleck, who's 11 years older than Cavill, can portray a man "who is older and wiser... and bears the scars of a seasoned crime fighter." Snyder may be on to something. Comic book fans know that Superman and Batman, while loyal allies, have a complicated relationship. Superman's optimistic heroism is often at odds with Batman's world-weary vigilantism (as Batman says in "Hush," the revered comic book series, "Even more than the Kryptonite, [Superman/Clark Kent's] got one big weakness: Deep down, Clark's essentially a good person. And deep down, I'm not."). If Affleck helps bring that tension to the Batman/Superman movie, it could be far more interesting than "Man of Steel" proved to be.
No. 1 — It's 100% guaranteed that he'll be a better Batman than his friend George Clooney
Heck, even Clooney would agree with this one.
Sid Lipsey is a producer at Showbiz Tonight and a proud "comic book geek" himself.
Sid Lipsey | HLNtv.com