Antoinette Tuff hailed a hero; Bradley Manning: 'Call me Chelsea'; Aaron Hernandez indicted for murder
8/23/2013, midnight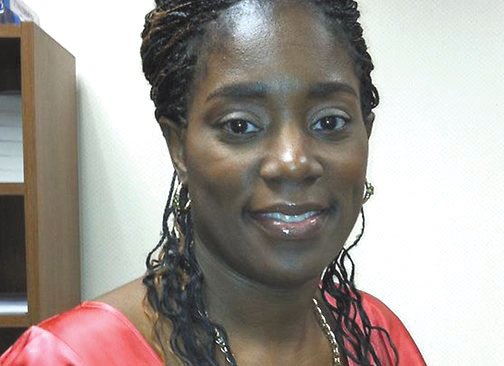 Kansas
"I am Chelsea Manning." With those words, read from a statement, on NBC's "Today" on Thursday, Bradley Manning immediately shifted public conversation away from the Army private's conviction on espionage charges to gender identity. "As I transition into this next phase of my life, I want everyone to know the real me," Manning said in the statement. "I am Chelsea Manning. I am a female. Given the way that I feel, and have felt since childhood, I want to begin hormone therapy as soon as possible. I hope that you will support me in this transition." While his supporters may back Manning, the Army said Thursday it won't. "The Army does not provide hormone therapy or sex-reassignment surgery," Lt. Col. Justin Platt told CNN on Thursday. One Army official, who was not authorized to speak publicly about Manning's case, said the private remains a male in the eyes of the Army. Another said Manning would be treated like any other prisoner. "A lot of the inmates have issues they're dealing with," said the second official, who also was not authorized to speak publicly about Manning's case. "Even if you have gender identity disorder, you still serve your sentence."
•
Children were injured when a school bus overturned in eastern Kansas on Wednesday afternoon, Kansas Highway Patrol spokesman Howard Dickinson said. The bus—carrying 36 girls and a driver—slipped down a hill as it came around a curb and came to rest on its side in Bonner Springs, Dickinson said. The University of Kansas Hospital received nine patients from the crash, said spokeswoman Jill Chadwick. Of those, three were admitted, and the rest had been discharged, she said. The injuries ranged from concussions to potentially more serious brain trauma, a spine injury and a leg injury, she said. The children tumbled inside the bus and suffered serious bumps and bruises, Chadwick said.
Massachusetts
A Bristol County grand jury indicted former NFL player Aaron Hernandez on a first-degree murder charge Thursday. Hernandez, a former New England Patriots tight end, is charged in connection with the alleged slaying of Odin Lloyd, the 27-year-old boyfriend of the sister of Hernandez's fiancee. Prosecutors say Hernandez, 23, orchestrated the shooting death of Lloyd. Hernandez and two other men allegedly picked Lloyd up on the morning of June 17, and his body was found later that day in an industrial park near Hernandez's home. The football star has been in police custody since he was arrested on June 26. Along with the murder indictment, he was also indicted on five weapons charges. Hernandez has pleaded not guilty to the charges. The indictment takes the place of a hearing to establish "probable cause" that was originally scheduled for Thursday afternoon. Upon reviewing the case, a grand jury determined that prosecutors had enough evidence to constitute probable cause, or that the charges are reasonable based on the facts presented. The case against Hernandez can now proceed to trial.
Missouri
Law enforcement officials met with the family of a missing 12-year-old girl Wednesday after searchers found a body in a rural area outside Golden City, Mo. The body has not yet been identified, Missouri State Highway Patrol Sgt. Mike Watson told reporters. Citing comments from the girl's father, CNN affiliate KMBC reported that the body is believed to be that of Adriaunna M. Horton, who was reported missing from a Golden City park on Monday. Watson declined to provide details about where the body was found, saying that the investigation is ongoing. Officials with the Barton County Sheriff's Office have said Adriaunna was playing with friends outside when she was seen getting into a vehicle. That vehicle was found, and the driver was taken into custody. But there had been no sign of the missing girl.
Texas
The prosecution delivered its closing statement in the court-martial of Maj. Nidal Hasan, and the suspect, who is representing himself, declined to give one. Hasan is the Army psychiatrist charged with 13 counts of murder and 32 counts of attempted murder in connection with the Nov. 5, 2009, attack at a deployment processing center for soldiers heading to Afghanistan and Iraq. The jury of 13 officers was given instructions Thursday before closing arguments. Prosecutors maintained the American-born Muslim underwent a progressive radicalization that led to the massacre at the sprawling central Texas base. If convicted, Hasan faces a possible death sentence.
Compiled By Juliana Norwood. CNN News Wire contributed to this report.