Antoinette Tuff hailed a hero; Bradley Manning: 'Call me Chelsea'; Aaron Hernandez indicted for murder
8/23/2013, midnight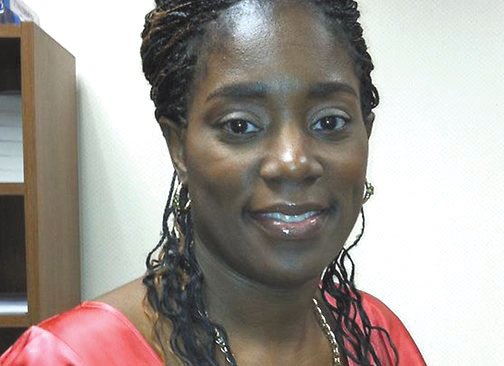 Arizona
Four immigration activists chained themselves to a gated fence outside Immigration and Customs Enforcement (ICE) headquarters in Phoenix Wednesday to spotlight what they call "the inhumane separation of families happening every day." The event was part of a planned "call to action" triggered by leaders from the Arizona Dream Act Coalition, including DREAMERS and undocumented mothers. Police moved in, cut the chains and arrested the four activists who were part of a larger group bent on shutting down ICE operations at the agency's Phoenix Field Office at 2035 N. Central Ave. According to the coalition, Wednesday afternoon's action was launched "to urge Congress to pass immigration reform that keeps families together, ends out-of-control enforcement and creates a real path to citizenship." The "call to action" was followed by a 7:30 p.m. prayer vigil.
Florida
Florida legislators won't hold a special session to take another look at the state's controversial "stand your ground" law. While 47 state lawmakers voted in favor of holding a special session to discuss the law, 108 voted against it, Secretary of State Ken Detzner said in a letter Tuesday. State law requires a three-fifths majority of both houses of the Florida Legislature to convene a special session, Detzner said. The law drew national attention last year after George Zimmerman shot and killed Trayvon Martin. Zimmerman's defense never cited "stand your ground" laws in its case, but jurors were instructed to consider them during deliberations in the high-profile trial. The jury acquitted Zimmerman last month of all charges in the shooting of Martin.
Georgia
As the kids trooped back into a suburban Atlanta elementary school that was stormed by a gunman earlier this week, everyone was talking about Antoinette Tuff. The bookkeeper, an eight-year veteran of the DeKalb County school district, talked suspect Michael Brandon Hill into surrendering, after a brief standoff with police Tuesday afternoon. Faced with an armed 20-year-old who told her he was off his medication for a mental disorder, Tuff shared stories of heartbreak from her own life to help calm him down—including her recent divorce, and son with multiple disabilities. Tuff was off Thursday recovering from a pre-scheduled surgery, as the students returned to Ronald E. McNair Discovery Learning Academy. But Principal Brian Bolden said he credited Tuff's quick thinking for avoiding what could have been a major tragedy. Online, a Facebook page calls for Tuff to be awarded the Medal of Freedom, the nation's highest civilian honor, while praise overflowed on Twitter.
Hawaii
A German tourist bitten by a shark while she was vacationing in Hawaii died Wednesday, a week after the attack, her family said. Jana Lutteropp was remembered by her mother, Jutta Lutteropp, and sister, Julia Broeske, as "a very beautiful, strong young woman who was always laughing, and we will forever remember her that way. Jana fought hard to stay alive," her relatives said. "However, we are sad to say that she lost her fight today." The woman, believed to be about 20 years old, was snorkeling about 50 yards off the Hawaiian island of Maui when a shark severed her right arm around 4:40 p.m. on Aug. 14, authorities said. First responders found her unconscious and took her to Maui Medical Center, said Lee Mainaga of the Maui Fire Department. She was initially listed in critical condition. Lutteropp had traveled to Hawaii after finishing her year as an au pair.