Russell Simmons, Harriet Tubman and the history of myopia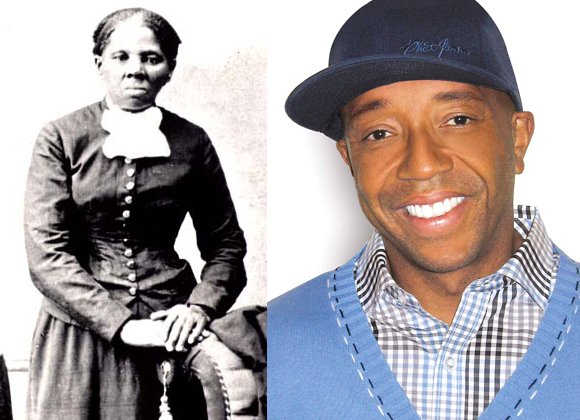 Every time I hear the voice of Russell Simmons, I hear a cool, clean, clear meditative voice, especially on Twitter where he drops his yoga knowledge in a reflective way. I guess he wasn't folding his legs and saying a centered "Om" when he decided to ridicule an African woman.
How did his voice distort itself to decide that he would post a YouTube video on a space where everybody could watch "Harriet Tubman" in a sexual context? How could he, this forward-focused man, decide to demean an emancipation heroine? Choose to demean her by making her a sexual object?
Even as he took the offensive tape off his website, please tell me, somebody, what brother Simmons was thinking? (In my first draft of this column, I called this man a "brother," but really I mean the brother from another mindset).
Harriet Tubman is credited for freeing more than 400 enslaved people. She is credited for pulling a gun on some who ambivalently embarked on the Underground Railroad, then wanted to turn back to massa. It's complicated, but no matter how complicated it was, the depiction of Tubman a sex object is not only disparaging to a freedom fighter, but to every Black woman who stands on her shoulders
Nearly 20 years ago, Professor Anita Hill stared down a Senate Committee and spoke of the sexual harassment she experienced from now "Justice" Clarence Thomas. The judiciary committee dismissed her claims as "erotomania"; interestingly, others who had similar claims were not allowed to testify. Despite the best legal representation out there, Hill was excoriated in the media.
From my perspective, her best statement was "They don't know me" in response to those who used minutia to claim special knowledge of her life and daily living.
When you don't know African American women, it is easy and lazy to reduce us to stereotypes. Does Simmons know Harriett Tubman, Sojourner Truth, Ida B. Wells, Anna Julia Cooper, Sadie T.M. Alexander, and Mary McLeod Bethune? Does he know Coretta Scott King, Myrlie Evers, Betty Shabazz, C. Delores Tucker? Does he know us, or does he simply see us as the fodder of parodies?
The Simmons drama is especially offensive because, when we have African American people lifted up, the lifting is mostly about men. Still, Dr. Martin Luther King Jr, would not have made it without the enthusiasm of Coretta Scott King.
Tubman saved hundreds of enslaved people; yet her name is rarely lifted when we speak of emancipation.
African American women's role in our history is neither admired nor appreciated. When our brothers call the roll, she is given no credence, unless it is an afterthought. Brother Simmons, if you just picked up a history book, you'd find African American women who have made a major difference in our lives and in our movement.
Russell, do you know Ella Baker, the stalwart sister who stood beside and behind Dr. King and others to do organizing work? Do you know Professor Joyce Lander who, before being an academic, was a tireless civil rights worker? Do you know Alice Walker, Congresswomen Eleanor Holmes Norton and Maxine Waters? Or a bit younger, do you know Congresswomen Yvette Clark or Donna Edwards? The work these women have done and continue to do is possible because they stand on the shoulders of Tubman and our other ancestors.