The good, the sad and the ugly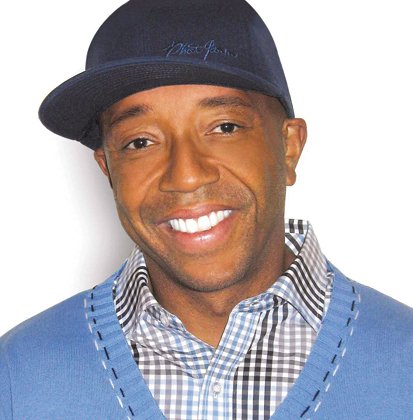 There's a lot happening in Hollywood these days—some good, some sad and some makes you ask "what the heck were they thinking."
Sadly, 29-year-old Lee Thompson Young who starred as Detective Barry Frost on TNT's "Rizzoli & Isles," was found dead in his home on Monday, Aug. 19, from a self-inflicted gunshot.
The "Famous Jett Jackson" star was found dead by his Los Angeles landlord after his co-workers on the set of TNT's "Rizzoli & Isles" called the landlord when Young failed to show up for work.
Lee Thompson Young became a household name as the young star of Disney's "Famous Jett Jackson," a very popular series that won him fans from all over the world. And he was very proud of his work. In a 2011 interview with Entertainment Weekly, he said: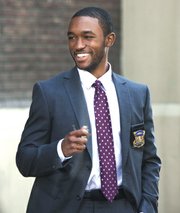 "It's always a really great feeling when I talk to people who watched Jett Jackson because we were the same age. We were all kids. I was 13 when I started working on that show and that was part of my childhood. And it's kind of like we have that in common," he says. "It means a lot to me when people enjoyed it and when it was a part of their childhood. It's cool when you see people revert back for a quick second to middle school, and they're like, 'Oh, man! I remember . . . !' It's really great to me that our work is still with people after 10 years."
"The Famous Jett Jackson" was about a teenage secret agent on a fictional TV show that ran for three years on the Disney Channel.
He also had roles in the films "Friday Night Lights," "Akeelah and the Bee" and "The Hills Have Eyes II"; and in such television programs as "The Guardian," "Scrubs," "Smallville" and "FlashForward."
The actor's longtime manager Jonathan Baruch confirmed to E! News, that Young took his own life. "It is with great sadness that I announce that Lee Thompson Young tragically took his own life this morning," Baruch said in a statement to E!
Young was born in South Carolina and graduated from USC's School of Cinematic Arts with honors.
We will keep you posted on what led to the young star's decision to take his own life.
•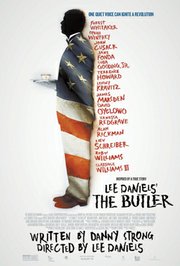 On a lighter note "Lee Daniels' The Butler" took the top spot at the North American box office, taking in an estimated $25 million as it showed in 2,933 theaters. The Weinstein Co. release, starring Forest Whitaker and Oprah Winfrey, easily outperformed the three other weekend releases.
The $30-million-budgeted movie is based on the real-life story of Eugene Allen, who served through eight presidential administrations as the White House butler. Forest Whitaker plays Allen, whose name is Cecil Gaines in the film, while Oprah Winfrey plays his wife.
Of those buying tickets, 39 percent were African Americans, an especially strong turnout. The Weinstein Co. and other box office observers believe church groups played a key role in driving the film's opening, noting a large number of advance ticket sales. Major markets where the film overperformed in predominately Black theaters include Washington, D.C., Northern Virginia, Atlanta and Chicago (Winfrey's home turf).