The demonization of Blacks
A slightly different American experience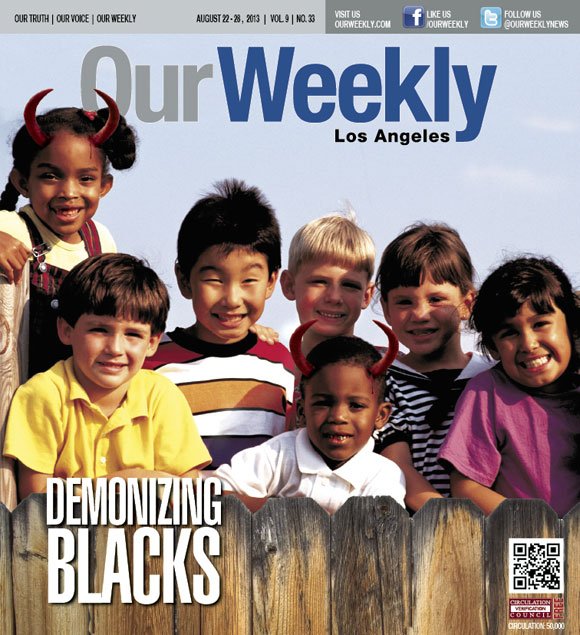 The influence of this gruesome legacy, far-reaching and pervasive, was firmly in place, especially in the South in which the Trayvon Martin shooting transpired. Notes Karafa: " . . . all this was bound to influence the media coverage and the public's perception of it."
Starting with the premise that Afro Americans specifically are an undesirable ethnic group, Keidi Obi Awadu believes that the last few decades have seen resurgence in efforts by the media to denigrate the image of the Black man. An author, musician, and journalist, Awadu hosts a nationwide talk show highlighting Afro-centric issues on the LIBRadio Internet broadcast network.
In the aftermath of the Zimmerman verdict, Awadu took issue with the responses of Black leadership in this maelstrom, all of whom took turns condemning the incident and its aftermath, but not offering up any constructive solutions. Now is the time, he says, to build upon this misfortune by launching new programs and agendas to empower Black youth and prepare them for survival and success in this continually hostile environ.
Do we count (or are we just a fix for America's fear addiction?)
"Tell me what's a Black life worth, a bottle of juice is no excuse the truth hurts.

—from "I Wonder If Heaven's Got a Ghetto" by Tupac Shakur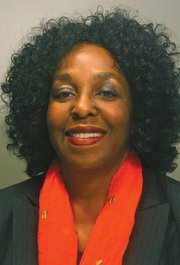 After several years of teaching at the University of Texas at Austin, Brenda E. Stevenson, Ph.D., was looking forward to joining the history department at UCLA. Intrigued by the academic possibilities of the West Coast, she nonetheless was a realist. "I knew there were no oasis (free of prejudice) for Blacks in America," she notes.
Shortly after her arrival, Rodney King endured his now infamous beating at the hands of the LAPD on March 3, 1991. This was followed by the death of Latasha Harlins at the hands of Korean shop owner Soon Ja Du on March 16.
Although the King narrative is arguably more familiar, Harlins' story generated its fair share of cultural references, including the above lyric by Tupac Shakur.
The demonization and persecution of Black men has a long and well-documented heritage in this country, but the exploitation of Black women has its own, unique, nefarious and similar saga, as they are among the fastest growing groups in the judicial and prison systems.
Stevenson, whose academic focus had been the experiences of slave women in the 18th and 19th centuries, found herself swept into the present and all-too-real social inequities existent at the end of the 20th century. This eventually led to her recently (July 23, 2013) published book, "The Contested Murder of Latasha Harlins" (Oxford University Press, USA).
The perception (of the girl being a thug, troublemaker, and thief) was already implanted in the mind of Du, this immigrant newly arrived to our shores but already indoctrinated to the racial dysfunction of her adopted home.
"When I learned later that Latasha's mother, the late Crystal Harlins, had been murdered (by another Black woman) as well, I became very interested in this particular case since much of my research, whether in the slave era or during other time periods, is centered on women, particularly Black women," Stevenson says.