'The Butler' reflects America's racial conversations
A pair of moviegoers claimed their audience was racially profiled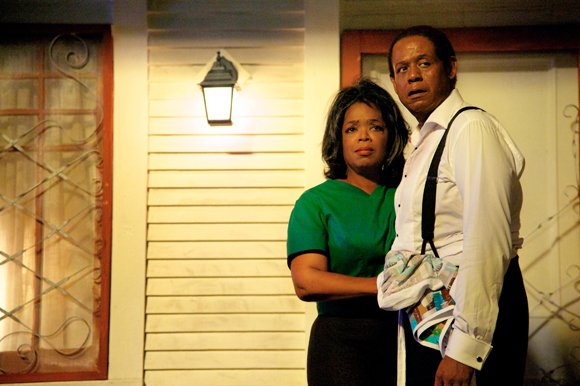 "This is one of the first times that I've seen domestics or people of lower means from that era have a voice and the story has been told from their perspective," Spencer said. "I've never read something where we weren't just plot points and our characters had lives outside of the kitchen."
Prior to the opening of "The Butler," CNN asked director Lee Daniels if he had concerns about black moviegoers not supporting his film.
Daniels said he looked very close to home to gauge what the response might be.
"My family's rough on me," he said. "I have a 91-year-old uncle. He was the first pediatric surgeon of color in America and when he saw this movie, I can't explain to you what it was like. He cried from the beginning to the end, and he laughed from beginning to end."
Daniels believed his 16-year-old son might have issues with the film, but instead he gave it a thumbs up. "He told me that this was the greatest achievement that I had done."
In a conversation with AOL, Winfrey also acknowledged the challenge of getting movie goers to turn out for such heavy fare.
"I know it's hard to get audiences of all races and backgrounds out to see a movie, particularly what it takes to just go out to a film ... because race makes people uncomfortable," Winfrey said. "For me (the film is) a drama, it's history and it's also a great love story about family."
Since "The Butler" opened, the film has stirred high emotions for reasons beyond its on-screen themes.
CNN affiliate WJLA reported that there was concern after a couple took to Twitter to announce that a showing of "The Butler" in Washington had a large amount of security. Alan Hanson and Tiffany Flowers questioned whether the audience was being racially profiled.
"They must have thought this was going to be a particularly rowdy crowd," Flowers told WJLA. "I've traveled the world; been to a lot of movie theaters. This is the first time I've ever seen anything like this."
Regal Entertainment Group, which owns the theater, issued a statement denying that "The Butler" had been targeted for any special treatment.
"Regal Entertainment Group routinely employs security personnel to ensure the safety of all of our guests and staff," the statement said. "When a theatre experiences sold-out showings of any feature, security will assist with crowd control and guest assistance throughout the facility, including auditoriums."
Lisa Respers France | CNN