Regret that tattoo you got?, study shows your not alone
In 2011 doctors performed nearly 100,000 tattoo removal procedures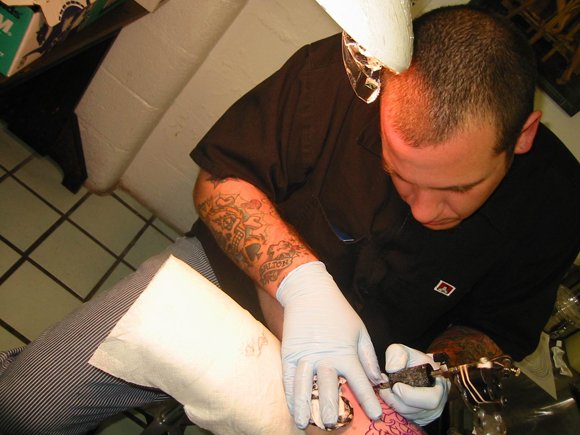 The type of laser used to remove a tattoo depends on the tattoo's pigment colors, he adds. Because every color of ink absorbs different wavelengths of light, multi-colored tattoos may require the use of multiple lasers. Lighter colors such as green, red, and yellow are the hardest colors to remove, while blue and black are the easiest.
Does It Hurt?
"That depends on a person's pain threshold," Kosoglu says. Some people compare the sensation of laser removal to being spattered with drops of hot bacon grease or snapping a thin rubber band against the skin. A trained dermatologist will be able to adjust the treatment to the patient's comfort level.
Generally speaking, just one laser treatment won't do the trick. According to the American Academy of Dermatology, the procedure requires multiple treatments (typically six to 10) depending on a tattoo's size and colors, and requires a few weeks of healing time between procedures. Some side effects may include pinpoint bleeding, redness, or soreness, none of which should last for long.
Luke says that these laser devices are cleared for use by, or under the supervision of, a health care professional. The removal procedure requires using the correct type of laser, understanding the reaction of tissue to laser, and knowing how to treat the area after the procedure.
"If you have any concerns about having a tattoo removed, it's a good idea to consult your dermatologist, who is knowledgeable about laser treatments," Luke concludes.
The ASDS has a list of dermatological surgeons who specialize in tattoo removal.
Consumers are asked to report adverse (negative) reactions from tattoos, as well as problems with tattoo removal, to FDA's MedWatch.