Lancaster's new frontier—business
Land and a wealth of scientific expertise sets AV apart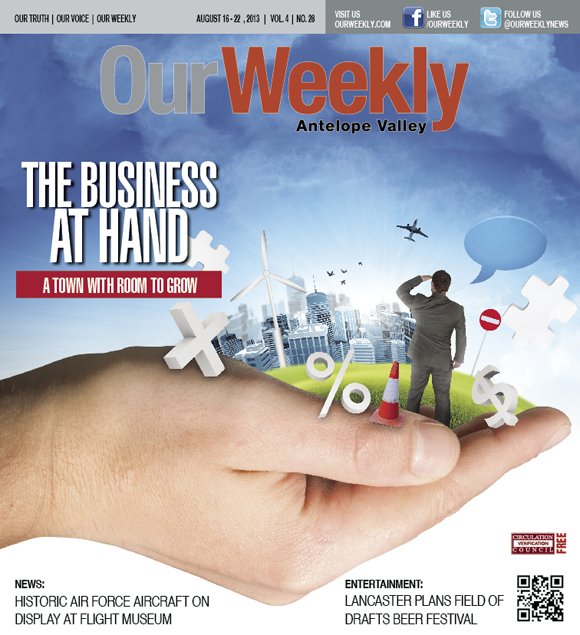 Kaiser Permanente will expand its employment in the city when construction of its new 136,000-square-foot office complex is completed next year.
The facility will feature both offices as well as a number of specialized care facilities. The complex will also be Kaiser Permanente's first Net-Zero facility (a reduced energy or "green" hospital that uses new technology to improve healthcare delivery).
The facility won't offer emergency services but, instead, will provide urgent care and a pharmacy. An "urgent care" need is one that requires prompt medical attention, usually within 24 to 48 hours, but is not an emergency medical condition. Examples of urgent care include: minor injuries, sore throats and upper respiratory symptoms, ear aches, coughs and backaches. Also, new medical offices will open next year at 615 W. Avenue L.
Construction continues at the City of Hope facility on the grounds of Antelope Valley Hospital. The world-famous cancer treatment center will house more than 56,000 square feet of patient-care, office and educational facilities. The building phase is expected to provide jobs for up to 175 construction workers, and 30 staff members will be added once it's completed later this year..
Work is ongoing at the new Marriott TownPlace Suites Hotel, a development that has employed more than 80 construction workers and is expected to offer 280 permanent jobs when it opens next year. The hotel will feature an accompanying complex of shops and restaurants. An 88-room Best Western is scheduled for 20th Street West and Avenue I. The Lancaster Tourism Business Improvement District was launched in February to generate new revenue for the lodging and hospitality industry, establishing a 2 percent assessment on gross short-term room rental that funds marketing efforts to encourage more overnight stays.
At the North Valley Industrial Center, the Los Angeles County Multi-Service Ambulatory Care Center, will be a 124,000-square-foot complex consisting of a 39,000-square-foot ambulatory surgery center, a 38,000-square-foot clinical services building, a central plant and a 47,000-square-foot administrative support building.
The Southern Amargosa Industrial Area will feature a 9,608-square-foot building near Avenue M and 12th Street West, while grading permits have been issued at the Fox Field Industrial Corridor for the near 216-acre photovoltaic electric generation facility at the northeast and southeast corners of 100th Street West and Avenue I.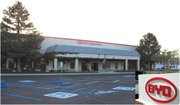 With the addition of two BYD (Build Your Dreams) manufacturing plants for electric buses and the accompanying batteries, Lancaster is among county's "most business-friendly" cities, according to a ranking released this week by the Los Angeles County Economic Development Corp. The panel said Lancaster's economic stimulus package, streamlined permit process and reduced transaction fees have spurred economic, community and real estate development, including the award-winning downtown revitalization project, which has transformed the area into a vibrant cultural center with 50 new businesses and hundreds of new jobs.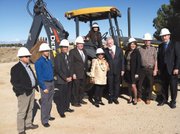 "A major benefit here is that Lancaster (real estate) is inexpensive per cost of square feet," said Joseph Cabral, Lancaster director of publications. "A good example is Morton Manufacturing. They needed to expand, but there was no room in Santa Clarita . . . it's effectively built out. We have the room here. Within the region, there is no other place for manufacturing facilities to go. We are the new frontier for commercial and industrial firms."