Lancaster's new frontier—business
Land and a wealth of scientific expertise sets AV apart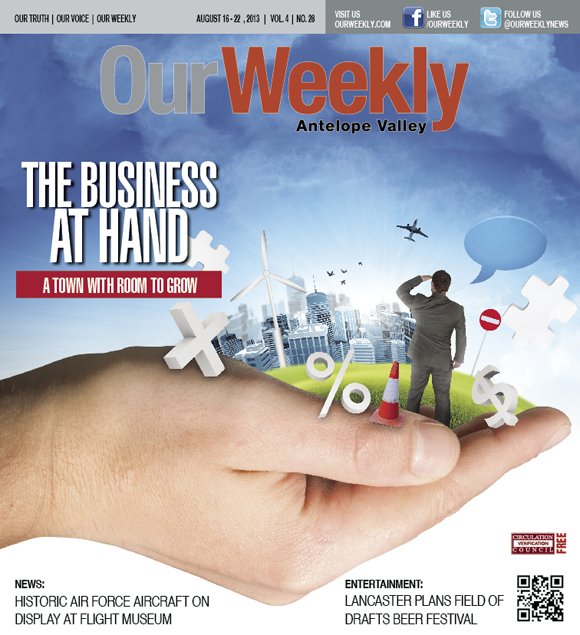 In another sign that the local business climate is improving, a number of high-profile corporations are relocating into Lancaster bringing with them the prospect of long-term employment.
The latest commercial and industrial developments in the Antelope Valley may signify a renewal of positive economic trends statewide; the cash crisis which has beset California for the past five years is beginning to ebb, and that can mean more local business start-ups, increased consumer spending and needed revenue for municipal budgets.
Already a number of firms have committed to Lancaster, among them Morton Manufacturing of Santa Clarita; Incotec, based in Mojave; Kaiser Permanente's expansion here, as well as the new City of Hope facility under construction at Antelope Valley Hospital.
As reported in the Aug. 9 edition of Our Weekly, Lancaster Mayor R. Rex Parris believes the renewed confidence in the economy will realize positive benefits for the region. "As we continue to successfully emerge from the recession, the value of these new positions at well-established and profitable firms is just enormous," Parris said last week. "We as a city are continuing to actively seek out new engines of economic growth, while promoting policies designed to attract companies to Lancaster."
Morton Manufacturing makes fasteners for the aerospace industry, a fortuitous operation near Edwards Air Force Base, which boasts tenants Lockheed-Martin, Northrop-Grumman and Boeing, the latter being the world's largest producer of commercial and military aircraft.
The company specializes in the production of nickel-alloy bolts for gas-turbine aircraft engines. "We are excited to become a member of the city of Lancaster business community," said Morton chairwoman and CEO Yolanda Morton in a June press release. "We greatly appreciate the business-friendly environment and consideration shown to us by all staff members at (Lancaster) City Hall.
The move reportedly took about 200 jobs from Santa Clarita, with another 100 expected to be created here. Morton will occupy a 10.6-acre parcel in the Lancaster Business Park, near East Avenue K-15 and Business Center Parkway.
Incotec, another aeronautics subcontractor, manufactures fastener coatings for firms such as Boeing, Airbus, Bombardier, Goodrich and Northrop. The company, which in three years has grown from 48 to 170 employees, is expected to bring 50 new jobs into Lancaster. "Lancaster is one of the few places in the state which is still pro business," said Bob Briley, founder and CEO of Incotec.
Incotec has enjoyed a 300 percent increase in gross sales since 2010. "The city welcomed us with open arms, always offering assistance during the expansion process," said Briley. "It has been a great pleasure working with them. From a business standpoint, Lancaster is the place to be."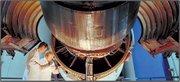 Parris as well said the city is "thrilled" to welcome Incotec, noting " . . . success brings success." He said growing the community by starting with neighborhoods has been a key to attracting new businesses. "Now, with a winning combination of our business-friendly policies, health and wellness initiatives, outstanding education system, and growing economy, the city of Lancaster is poised for great growth throughout the coming years."