Lancaster hosts '90 Days of Fun'
From Bark at the Park to Breakfast with Santa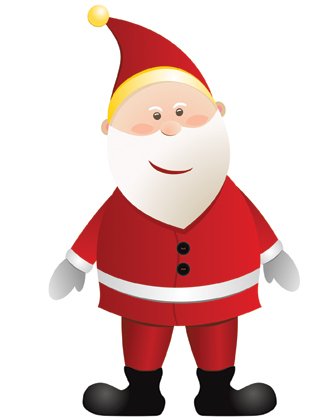 The city of Lancaster will offer a variety of activities designed to entertain the entire family, during its busiest season of the year—from September through December. The program—"90 Days of Fun" will be jam-packed with back-to-back events.
"I am proud to be a part of a community which continually creates events geared towards bringing everyone together," said Lancaster Mayor R. Rex Parris. "In this economy, sponsorships are imperative to making these events possible. By partnering with key organizations, city staff continues to make local events bigger and better every year, while adding new ones whenever possible. Who wouldn't want to be mayor in a city that can do all this?"
Here is what is on tap.
Celebrate America. Sept. 14
Residents will celebrate community pride and honor the history of Lancaster, all while enjoying entertainment geared to the entire family. The event will also salute hometown heroes who have defended America and will also feature a car and bike show and a celebration of a true American pass time—the automobile. It takes place from 5-9 p.m. on The BLVD 5-9 p.m. between Genoa and Beech avenues.
Streets of Lancaster. Sept. 27-29
Professional go-kart drivers will wiz around the track at speeds up to 100 miles per hour, while the sights and sounds of The BLVD will generate much excitement. Action takes place from noon-9 p.m. on Saturday and from noon-4 p.m. on Sunday. There are children's activities, a classic car show and more.
Bark at the Park. October 5-6
Come out with your favorite four-legged friend and share a day you'll never forget. Enjoy vendors, games and canine crafts with your pampered pooch. Bark at the Park is not only a great way for owners to make friends, but dogs as well. All well-behaved dogs (and their masters) are welcome (no retractable leashes please). Activities are Oct. 5 from 10 a.m.-5 p.m. and Oct. 6 from 10 a.m.-6 p.m. at Lancaster City Park, 43011 10th St. West, Lancaster, between Avenues K and L, adjacent to the 14 freeway.
BooLVD. Oct. 26
Costumes, carnival games and candy await you at BooLVD. Dress in costume and join in this safe and fun ghoultacular evening filled with tricks, treats, games and even a (not so) creepy movie to entertain all ages. New to the BooLVD this year, be sure to check out the haunted LPAC. The action happens from 5-9 p.m. on The BLVD between Beech and Gadsden Avenues.
Field of Drafts. Nov. 9
Fall is the time for harvest, keeping warm and reflecting on those for whom we are most thankful. This November, the city of Lancaster will host its first Field of Drafts beer festival, an event where live music, sports entertainment and a delectable selection of brews will be provided. Participants will also get to sample dozens of craft beers from 30 of the finest brewers in the western United States. The event will be held from 1-5 p.m. at Lancaster Municipal Stadium, 45116 Valley Central Way. Admission is $30/ $75 for VIP. For more information or sponsorship opportunities, contact the PRA department at (661) 723-6077.